 Scans of this week's issue of Dengeki PlayStation have made their way online (click any image to view high-res version) and with them come details about the previously announced PS Vita title Extreme Dimension Tag Blanc + Neptune Vs. Zombie Army. When first announced, we knew very little of this Blanc focused title but now we know that the game will be an action title that is set in a school that is about to be closed down.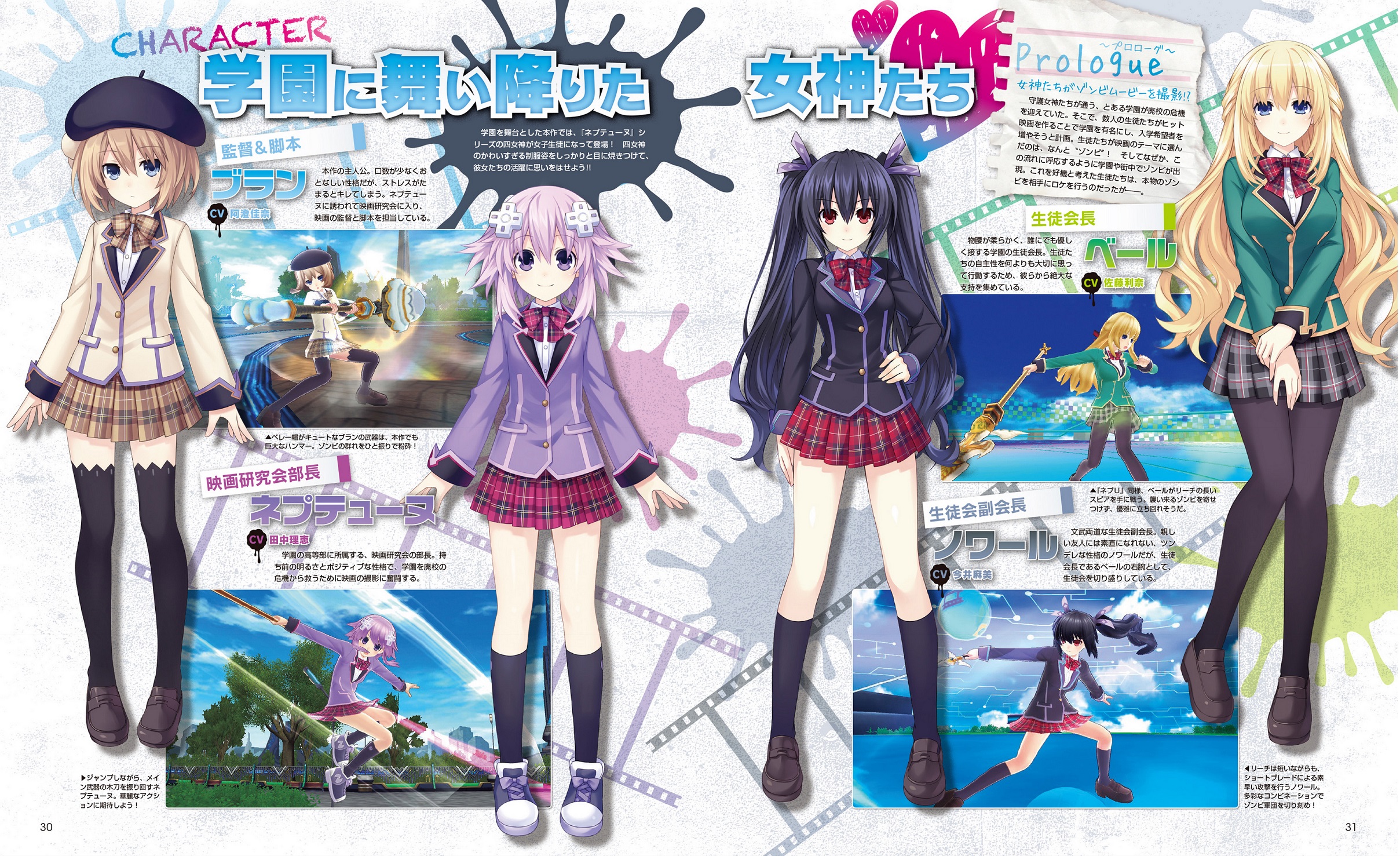 To try and prevent the school from being shut down, the students plan on making a zombie film to try and make the school famous. However when they begin filming real zombies actually appear and with the undead running around the campus, it is up to Blanc, Neptune, Noire, and Blanc to put them back in the grave.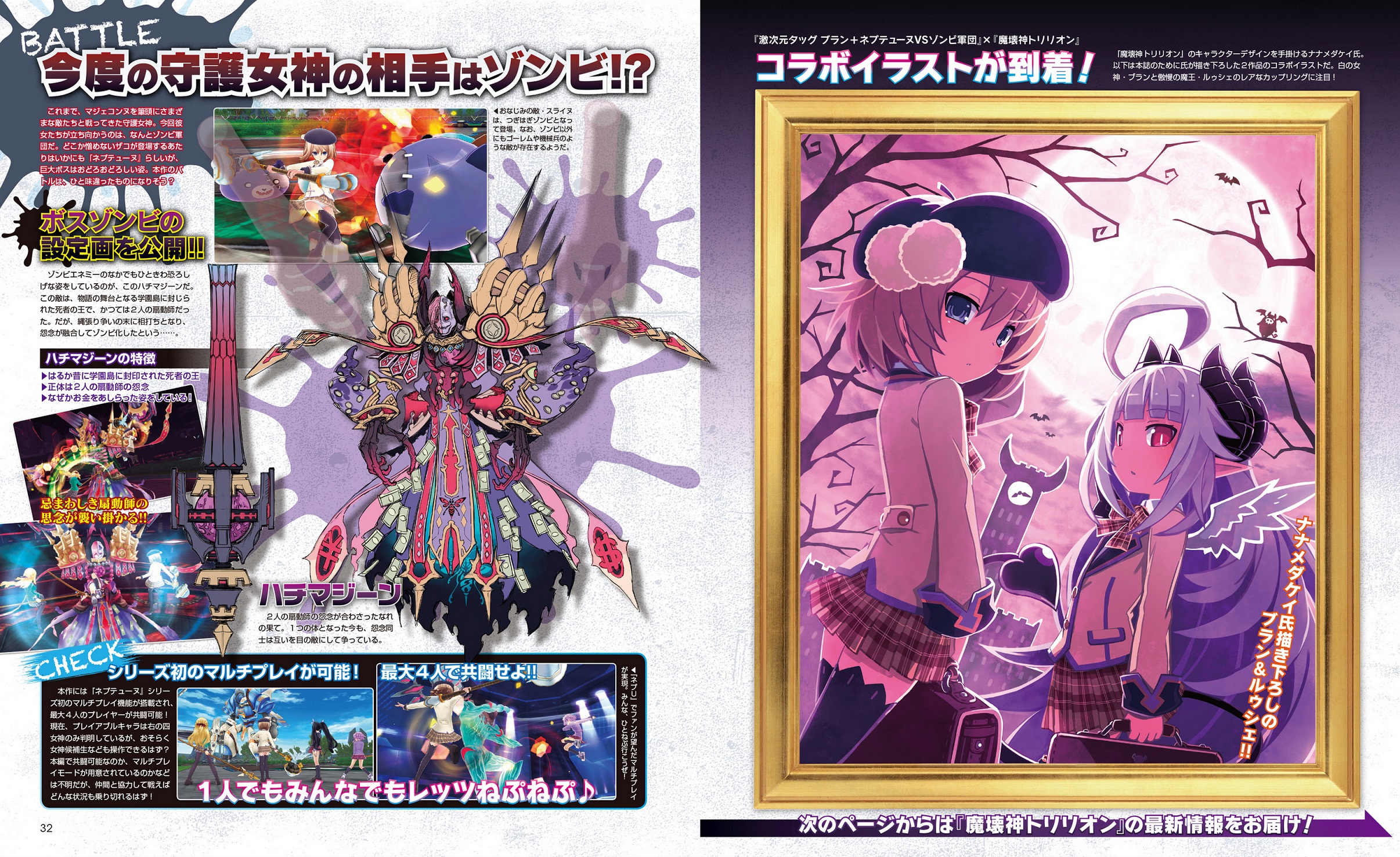 This title will be the first co-op entry in the Hyperdimension Neptunia series as up to four players can team up to defeat the zombies in the game. The magazine also shows off the first boss character in the game called Hachimajin who can be seen in the third scan. Currently Extreme Dimension Tag Blanc + Neptune Vs. Zombie Army does not have a set release date.