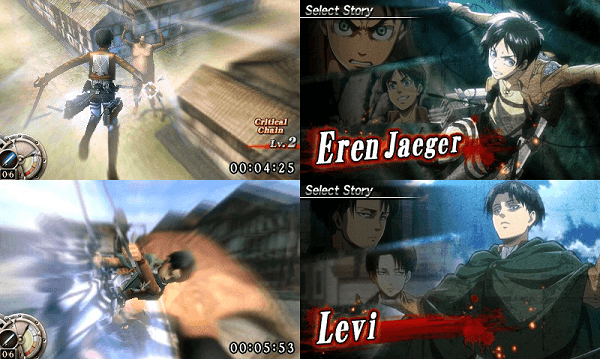 Earlier today Atlus USA announced that Attack on Titan: Humanity in Chains will be released digitally in North America on May 12th for the Nintendo 3DS. When the game is released it will be priced at $39.99 but will also come with a special Attack on Titan Nintendo 3DS theme.
To go along with this announcement the company also released a new gameplay trailer for Attack on Titan: Humanity in Chains that focuses on highlighting the various playable characters in the game, including Eren, Mikasa, Armin, Levi, and Sasha.
Due to a copyright claim, the European release for the game is now being changed back to the original Japanese title Shingeki no Kyojin: Humanity in Chains and has been delayed to a currently unannounced date.