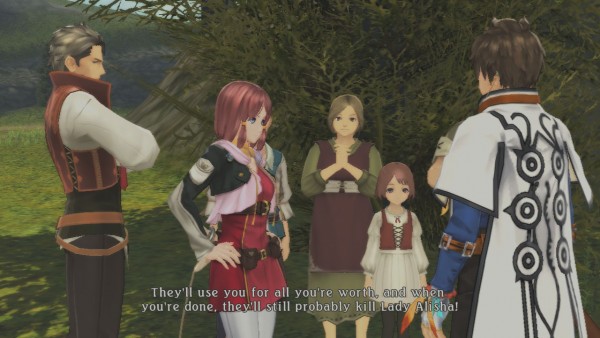 Last year it was announced that Bandai Namco would be releasing Tales of Zestiria in North America and Europe sometime this year and now we have a rough idea of when that release will actually happen. Today the company announced that Tales of Zestiria will be released sometime this fall season and will include both English and Japanese voice options as well as English, French, and Spanish subtitles.
This is the first time that the initial release of a Tales game will feature dual-audio. The first English trailer for the game can be found below as well as a story description from Bandai Namco:
A brand new adventure awaits in a fantasy world filled with magic, knights, dragons and mystery in Tales of Zestiria. Two nations fight for supremacy and the fate of the realm lies in the hands of Sorey, an inquisitive young adventurer who takes on the burden of becoming the Shepherd, the one the legends foretold would become the savior of all. Together with Lailah, the Lady of the Lake, who guards the Sacred Blade, and his best friend Mikleo, Sorey soon discovers a powerful force rising in the shadows.