The latest batch of DLC for Evolve has launched. Those who pre-ordered the game will be able to access Behemoth, a giant tank monster wielding a nasty boulder that can crush careless hunters without second thought. He is also part of the "Monster Expansion Pack" that is available for $22.95 AUD.
In response, four new hunters have joined the fray. Torvald is the new Assault character who wields a mortar cannon, Crow is a Trapper who specializes in tracking monsters with his pet Batray, Slim is a genetically modified Medic that looks more bug than human, and Sunny is the new Support character wielding a grenade launcher… that shoots nukes. Each hunter can be purchased separately for $11.25 or as part of the "Hunting Season Pass" for $33.45.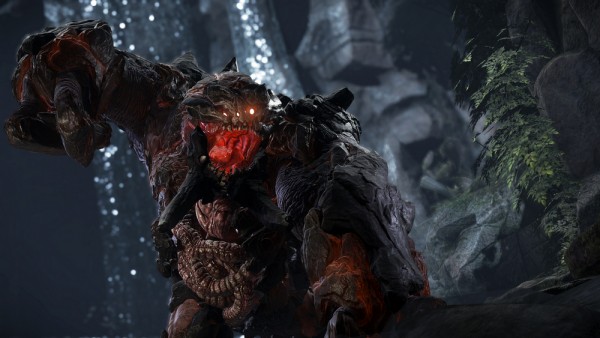 Not all the new content is locked behind a paywall. Observer Mode will allow players to watch ongoing Evolve matches and two new maps have been added to the game. The Broken Hill Mine and Broken Hill Foundry are Xbox One timed exclusives, but will launch for other platforms on April 30th, 2015.