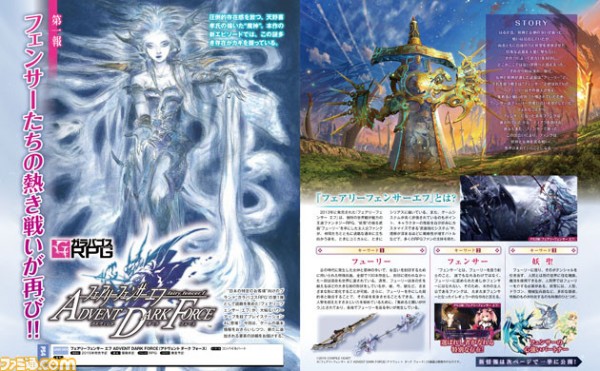 Compile Heart first announced Fairy Fencer F: Advent Dark Force for the PlayStation 4 last September but since the company announced the title, we have seen nothing about the game. Well that changed this week when not only did Compile Heart release a teaser trailer, but this week's issue of Famitsu reveals some early details about the game.
According to early scans (courtesy of Gematsu), Fairy Fencer F: Advent Dark Force is more of an expansion of the original game that diverges from the main storyline at the original game's "Goddess Chapter" into new "Devil" and "Evil God" chapters that contain different characters depending on which one you choose and also turns Marianna into an ally.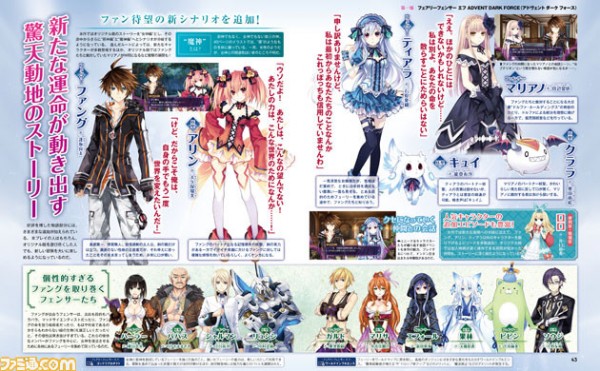 The title will now feature six characters in combat at one time as opposed to the original three and a number of new special moves and allies will be added to the game when it is released sometime this year in Japan.