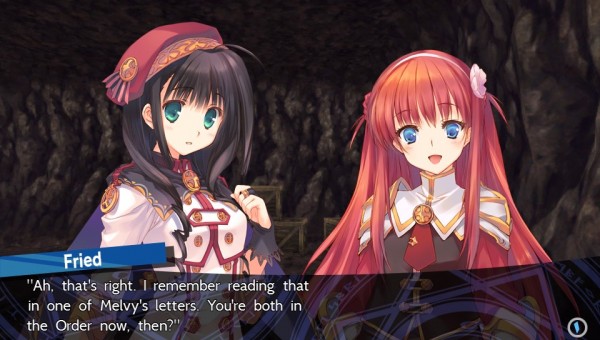 Atlus USA has announced that they will be bringing Dungeon Travelers 2: The Royal Library & the Monster Seal to the PlayStation Vita in North America this summer where it will be available both at retail and digitally. This 2014 game is a port of the 2013 PSP RPG that never saw release in the West.
Developed by AquaPlus, players take on the role of Fried, an adventurer from the Royal Library as he forms a party of female warriors, mages, and more to fight against monsters that have stared to roam the land. Each of the girls is one of five base classes and can branch into more than thirty different sub-classes as you advance in the game.
While exploring dungeons players will also be able to trigger sub-events that will serve as character development between Fried and the girls he is with. When the title is released it will feature the original Japanese voice track with English subtitles.