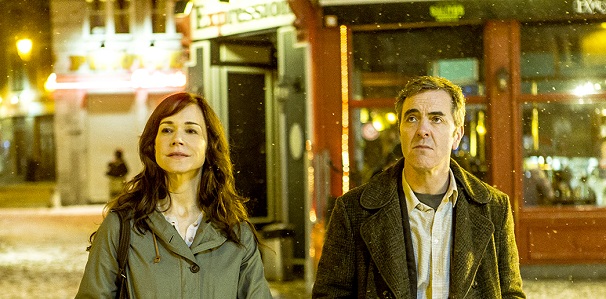 Entertainment One (eOne) have given us 3 copies of the first season of the stellar British mini-series, The Missing, on DVD to give away to three lucky readers!
Immediately after breaking onto BBC One in the UK in late October, 2014, and then on American television with its Starz début a month later, The Missing garnered critical acclaim for being one of the most compelling, well-crafted new dramas to surface in the last decade. It was subsequently nominated for two Golden Globes: Best Miniseries or Television Film and Best Actress – Miniseries or Television Film for co-star Frances O'Connor (starring alongside well known Irish actor James Nesbitt). Here is a synopsis for those unfamiliar with the show:
When five year-old Oliver is snatched from his family while on holiday in France, it sets off a manhunt that will last for years and years to come. The Missing takes you inside the mind of a father, desperate to find his lost son. Told through a delicate and complex narrative that reflects the fractured and frantic battle for a lost child, a lost marriage and a lost life, The Missing is a chilling, resonant and heartbreaking drama of a life consumed by hope and the conviction of love, loss and truth.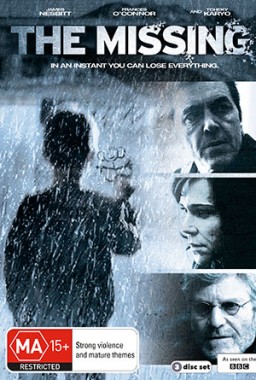 To enter, please answer the following question in our comments section below:
What is your favourite thriller-drama in television history and why?
If you have an answer to the question above, you'll certainly love The Missing. This competition will close late on April 14. Make sure you use a valid email when you register with Disqus before posting your comment so we can email you if you are one of our winners. If you choose to enter by logging in with your Facebook account, your email is not required.
Our thanks to the fine folks at eOne for enabling this competition, and good luck to everybody!
**SPECIAL NOTE**
Competition is open to Australian Residents only.

Follow us on:

 Twitter | 

 FACEBOOK | 

 YouTube | 

 Google Plus | 

 RSS
Check out our other Competitions here.