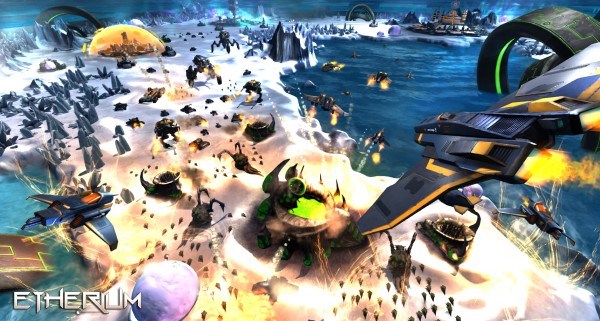 Sci-fi RTS Etherium launches later this week on March 25th, 2015. To celebrate the impending launch, developers Tindalos Interactive and publisher Focus Home Interactive released a brand new spanking launch trailer for the game. Additionally, the developers will be hosting a stream on Twitch.tv on launch day to answer fan questions starting at 7:15PM CET.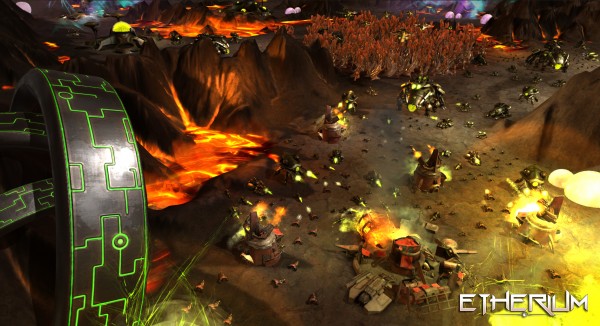 Etherium is an RTS set in space where multiple factions are locked in battle for Etherium, an organic power source. Etherium is found on six planets, each with a dynamic weather system that can spell death for a commander who does not pay attention to the forecast. Players will have a wide variety of units to build their army with, ranging from the humble infantry to the gigantic colossi of war that stomp their way across the battlefield.
Etherium is available for pre-order on Steam with a 10% discount. Those who pre-order will have access to the beta that is running until the game's launch.