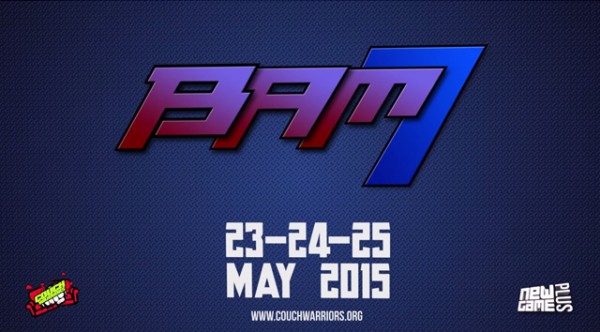 Battle Arena Melbourne 7 (BAM7) commences May 22-24, and it will be a doozy, for the first large scale Mortal Kombat X tournament will be held at the event. WB Games Australia has worked with CouchWarriors to paint the walls blood red (figuratively) with MKX being a major element of the festivities.
Firstly, there's the Mortal Kombat X Pit, which is the themed tournament play area, bringing the atmosphere of Outworld to Melbourne. Of course, this space will be rated R18+. Secondly, there will be a major prize pool with a $1000 pot bonus for the very best, top 8 players of the tourney. This is in addition to the regular cash prizes and product giveaways, which include all sorts of Mortal Kombat merch. Finally, and certainly not least, back-to-back EVO champion Carl 'Perfect Legend' White will be present, allowing attendants to "test their skill" against the Mortal Kombat 9 king. The announcement trailer for his participation can be viewed below.
For more details on BAM7, click here. And remember, Mortal Kombat X releases nation-wide April 15 for the Xbox One, PlayStation 4 and PC.