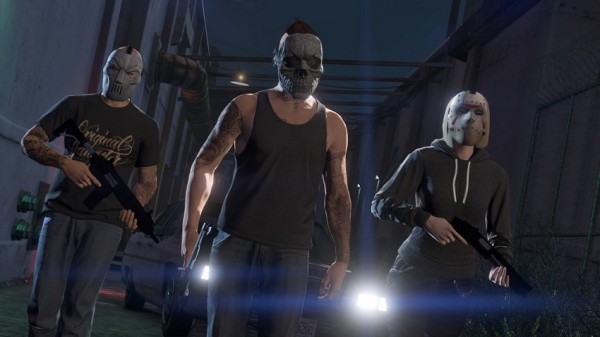 Finally, the highly anticipated Grand Theft Auto V Online Heists update is now live for PS3, PS4, Xbox 360 and Xbox One owners. Update sizes vary, with reports of 4.2GB and 4.75GB for the Xbox One and PlayStation 4 respectively. Last gen consoles will have significantly smaller patches at around 1GB.
Available free of charge, you now have the opportunity to cause further mayhem around Los Santos and Blaine County pulling off heists, raids and robberies with your existing or new partners of crime.
For further information be sure to check out the preview of the update here.
It should also be noted that PCowners will be able to participate in all elements of the update on the April 14th release date.