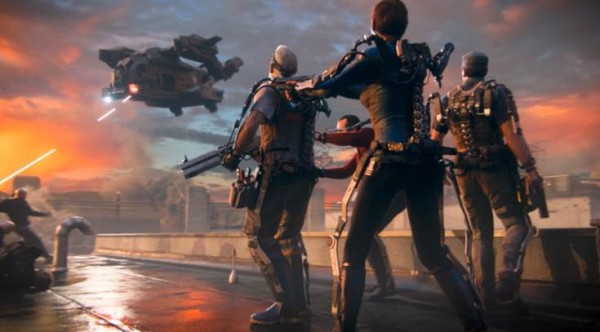 Call of Duty World Championship 2015 has finished, with Denial taking home the top prizes after their defeat of Team Revenge. Those who don't follow e-sports still had a good reason to tune in, as Activision premiered the new trailer for Call of Duty: Advanced Warfare "Ascendance."
The trailer focuses on the new Exo Zombies map set in the iconic Burgertown restaurant. John Malkovich, Bill Paxton, Rose McGowan, and Jon Bernthal return for the second chapter, after the team narrowly escapes from the Atlas research facility packed with zombies. Unfortunately, they aren't faring much better in the outside world, as the Exo Zombies are running rampant outside. The team is now trapped in Burgertown, fighting for their life.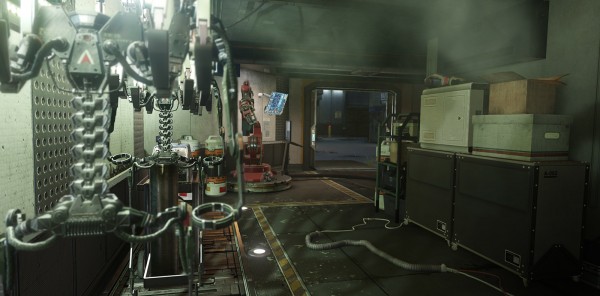 Call of Duty: Advanced Warfare "Ascendance" contains new multiplayer maps, the OHM direct energy weapon, the second Exo Zombies chapter, and a Exo Grapple playlist that enables the Exo Grappling Hook for multiplayer use. The DLC launches on April 1st for Xbox 360 and Xbox One as a timed exclusives, with other platforms seeing the DLC in the coming weeks.