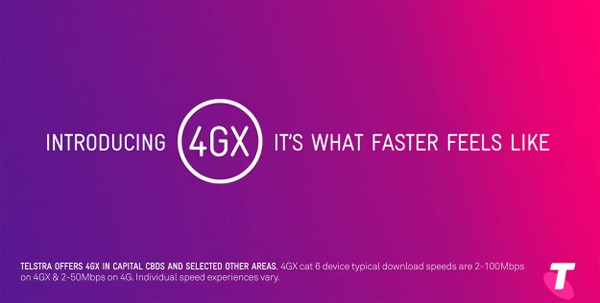 You know, when I first got my 4G-compatible phone, I was absolutely blown away by how quick it ran. YouTube videos, web pages and emails all loading in the snap of my fingers. Even now when I'm out and about on the weekend, loading up a video to kill time while I'm bored is faster than my home's WiFi.
So with 4G being so fast, I'm sure you will be as shocked as I am to hear that Telstra are introducing even faster mobile speeds with their new 4GX network. Just how fast is 4GX? Well Telstra have put up a little video below that shows off just how fast the network is. Not only that, but selected mobile phones and tablets can access 4GX right now! Check out the video below then click "Find Out More" to see if you can tap into the lightning fast seeds in your area.

This is a sponsored post but opinions are my own.