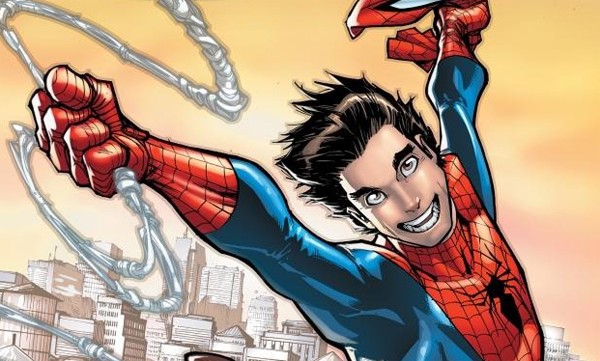 Brace yourselves true believers. Marvel have done the impossible and finally reached an accord with Sony Pictures to allow Spider-Man to swing his way into the Marvel Cinematic Universe.
As a quick history lesson, Marvel licensed out the use of its characters way back before Marvel Studios became a thing, and sadly it meant that there were certain franchises that were untouchable when they finally decided to make their own movies (X-Men, Fantastic 4 and Spider-Man are the prime examples of characters that Marvel couldn't use in their films).
Now, after discussions with Sony Pictures (whom Spidery was licensed to), Marvel have announced that they will be folding Spider-Man into the Marvel Cinematic Universe, allowing him to stand shoulder to shoulder with Iron Man, Captain America and the rest of the Avengers.
Marvel also announced that Spidey would appear in an uncoming Marvel film, but did not announce which one (although you comic book fans out there can guess which one it will be). Following his appearance in the MCU, Sony and Marvel will be co-producing a Spider-Man film that will be released July 28, 2017. The two are also discussing having certain Marvel characters cross over into the Sony-released Spidey films.
With a new creative direction for the wall-crawler, expect there to be recasting of all of our favourite characters. Who do you want to see play Spider-Man? How about Mary Jane or Gwen Stacy? Let us know your thoughts in the comments below and remember to stay tuned to Capsule Computers for all the Spider-Man news as it becomes available.