Satoru Iwata, the President of Nintendo, recently gave a presentation at the Third Quarter Financial Results Briefing for Nintendo. Among many other topics, he discussed the sales data of recent Nintendo products.
The total sales of consoles from the Nintendo 3DS family has now reached 50.41 million units. Iwata stated that the Nintendo 3DS hardware did not sell as well as originally anticipated.
As for Wii U games, Mario Kart 8 has sold 4.77 million units worldwide and Super Smash Bros. for Wii U has sold 3.39 million units worldwide.
5.7 million Amiibo units have already been sold worldwide, with the products being particularly popular in the U.S., Canada and Australia.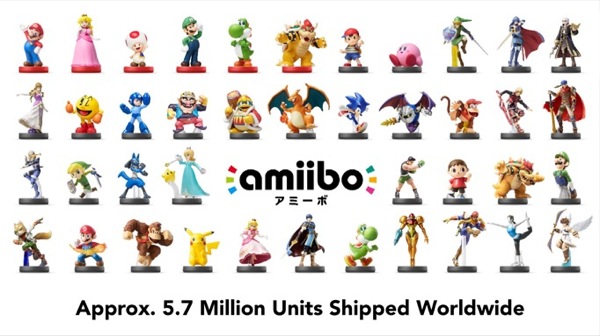 Super Smash Bros. for 3DS was released in Japan last September. By the end of September 2014, 3.22 million units were sold. The end of year sales total reached 6.19 million units following the western release of the game in October. Some people were skeptical about how well this title would do on a portable console, however the game continues to sell steadily.
Since the initial release of Tomodachi Life in Japan in 2013 (known there as Tomodachi Collection: Shin Seikatsu, which translates as Friend Collection: New Life), 3.96 million units have been sold globally.
9.35 million units of the Pokémon Omega Ruby and Alpha Sapphire games for the 3DS have been sold so far. Although it has not sold as well as Pokémon X and Y has so far, Nintendo is confident that the game will continue to do well this year.
After operating at a loss for a while, Iwata stated that Nintendo has finally returned to earning a profit from products.