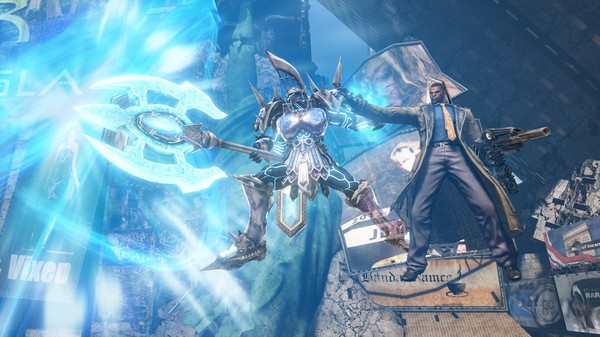 Bandai Namco released their free-to-play 2v2 battle arena game Rise of Incarnates today on Steam Early Access.
Rise of Incarnates mixes of shooting and melee gameplay in maps featuring New York City and Paris. The game has a roster of eight unique characters that have a range of special abilities that will reward skilled players. The game is developed by a team composed of developers behind major fighting games like Tekken, Soulcalibur. 
Bandai Namco plans on keeping the game in Early Access for a few more months as bugs and balanced are ironed out.
Rise of Incarnates is supported with a real money shop in-game. Bandai Namco has announced that these prices are not set in stone and may change based on player feedback. Currently, characters will cost $10 to unlock permanently. Like many other battle arenas, a roster of characters are made free to play each week.
Rise of Incarnates is available for download on Steam for free and only runs on Windows systems.