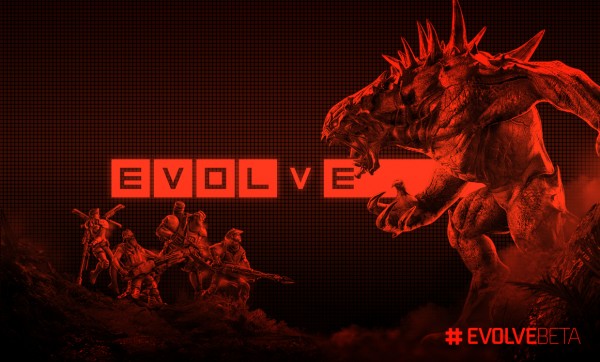 Come one, come all to the world's most exciting and entertaining (we hope) news program; Xbox Newsbeat. What makes us so exciting and entertaining? Well, the fact that we deal with all the latest and greatest news out of Microsoft HQ for starters! With the new year comes new news and this week we have three killer Xbox One headlines for your viewing pleasure (I'm guessing that 2015 will NOT be a big Windows Phone year). So sit back, relax and enjoy!
---
Xbox One February system update: Game hubs and TV updates now in preview
If there is one thing that can be said about Microsoft, it is that they are not stingy with the Xbox One system updates. The console is already far more versatile and customisable than it was at launch, and yet they keep making it better. Here is what you can expect from the upcoming February update (which is presently in preview for some lucky gamers):
Game hubs – New in preview this month, game hubs are the go-to centres for all sorts of interesting content around your favourite games. Every Xbox One game will have a game hub where you can see which of your friends are playing the game, compete with your friends in game leaderboards, dive into the coolest game clips and game broadcasts, and follow the game's VIPs and top players.
To get to the game hub for your favourite game, find a game in your pins, recently played list, or My games and apps, then press the Menu button and select View game hub. You can also search for any game in the Xbox Store and click on the game hub tile from the game's store page.
Custom backgrounds and tile transparency – After listening to your feedback, Xbox have added additional tile transparency to the Home tiles to make your background images more visible. As a reminder, to set a custom background, go to Settings > My Xbox> My background.  Note: some items can't be made transparent due to usage rights/restrictions for certain images.
TV updates – We're releasing a lot of updates to the live TV experience and features are being released to additional countries in preview this month:

OneGuide for the Netherlands – Support for OneGuide will continue in preview for the Netherlands and the missing channels for the Netherlands OneGuide listings will become available over the next few weeks.
TV trending in OneGuide – As you scan the detailed OneGuide TV listings, you can see which shows are trending by a "Trending on Xbox" note and associated icon. Xbox – live TV trending is based on the number of Xbox One owners currently watching that show in each country, pulled from anonymous data collected at a national level. Currently, Xbox TV trending is available to all members in the U.S., UK and Canada.
Live TV trending (new countries) – France, Germany, Brazil and Mexico will begin seeing live TV trending data in Xbox OneGuide.
Improved control of TVs, set-top boxes and audio/video receivers – Xbox One will work even better with more devices. This month's preview release contains updates to the IR blasting database for new models and addresses issues reported by our fan community.
"Trick play" with Xbox One Digital TV Tuner – Preview members with the Xbox One Digital TV Tuner in supported countries (UK, France, Germany, Italy and Spain) will now be able to see video frames when fast-forwarding or rewinding paused TV on your Xbox One consoles.
Live TV streaming on Windows Phone and Android – Xbox are continuing the preview of live TV streaming on Windows Phone and Android devices for Xbox One Digital TV Tuner owners in the UK, France, Germany, Italy and Spain.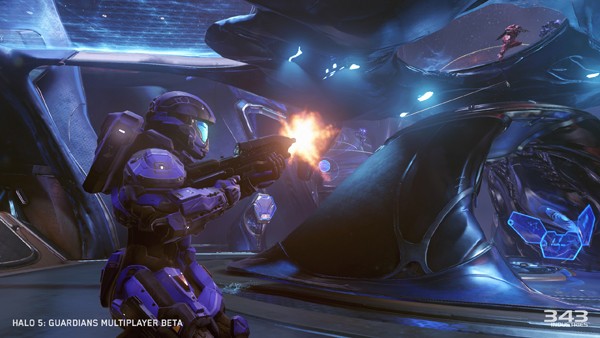 What's in Week 3 of the Halo 5: Guardians Multiplayer Beta?
We recently previewed the beta for 343's upcoming Halo 5: Guardians, but as we mentioned then the beta was operating in a sort of episodic format, where every week new content was being added and expanded upon to give players a real sense of what to expect. Here is what got added over the past week:
New Game Mode: Stronghold – Building off the strengths of team-based Slayer mode, Strongholds features three control zones placed around the map that your team will need to control in order to dominate the enemy. But take note! Only the team that controls two Stronghold zones can score points: the first team to score 100 points, wins the match. Try to control all three zones and you'll be spread too thin, so your team will need to strategize and stick together to hold the combination of two Strongholds that establish map control!
New Weapons – Sniper Rifle, Rocket Launcher, Energy Sword and Prophet's Bane
New Map: Pegasus – The winner of the fan vote over Orion, features long sightlines, perfect for marksman weapons. Holding down the raised area with the Sniper Rifle, Rocket Launcher or Light Rifle gives a team excellent presence, and the ability to lock down huge swathes of the map. However, this spot is vulnerable to grenades and flanking routes that the opposing team should use to retake the high ground.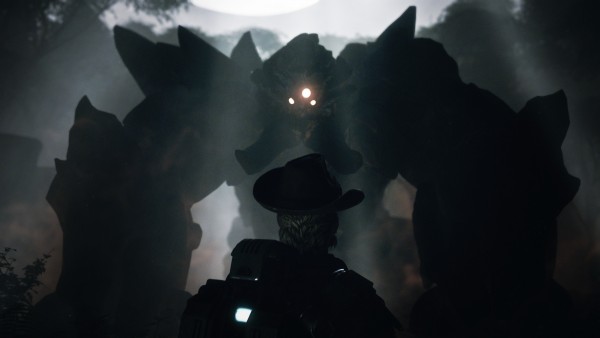 Pre-Order and Pre-Download Evolve on Xbox One
After running a successful beta over the past weekend, 2K and Turtle Rock Studios monster hunting shooter, Evolve is now available for preorder and preloading on Xbox One. By going through the Xbox Store, players can preorder one of the two following versions of the game:
Xbox One Evolve Pre-Order Edition – available for $99.95, includes the standard game, plus a Monster Expansion Pack, Team C and Wraith.
Xbox One Evolve Deluxe Edition – available for $126.45, includes the standard game, plus a Season Pass, a Monster Expansion Pack, Team C, and Wraith.
---
So there we have it folks, another week has come and gone and with it a bunch of Xbox news. Did any of this week's headlines grab you? Let us know in the comments below and remember to stay tuned to Capsule Computers for all the Xbox news as it becomes available.