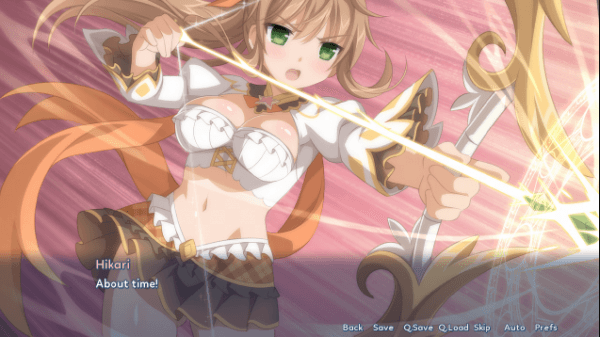 If the name Sakura Angels sounds familiar and the artwork in the image above is reminiscent of another title recently released through Steam and other marketplaces, then you likely are familiar with Winged Cloud's other work, Sakura Spirit.
If you happened to like that fox girl filled title then you'll be happy to hear that Sekai Project is helping Winged Cloud once again by adding Sakura Angels to Steam Greenlight. Currently no release date nor price has been announced for Sakura Angels but a trailer and a story summary for the game can be found below. Once it is released, Sakura Angels will be available for PC, Mac, and Linux.
Two girls, blessed with magical powers, are faced with the task of saving the lonely protagonist from the clutches of a mysterious witch and ancient evil, sealed away long ago by his ancestors. What does this sorceress want from our protagonist? Find out more in Sakura Angels!