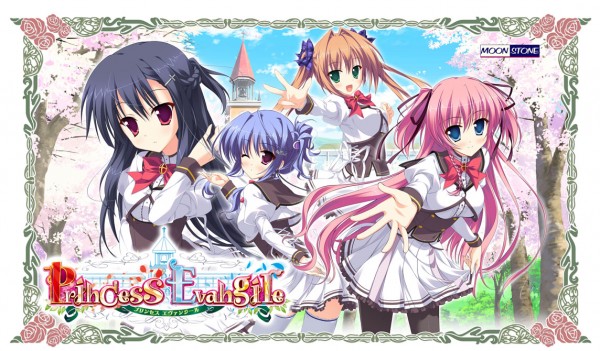 Today MangaGamer announced that they will be releasing Moonstone's Princess Evangile in English sometime in Spring 2015 and better yet, they will not only be releasing the 18+ version of the game through their website but they will also be offering an All-Ages version of the game on Steam as well as their website. MangaGamer has previously released Moonstone's Imouto Paradise! in English for PC and now this "massive" title that features twenty six different chapters that tell an entire year's worth of a story is the next on their list.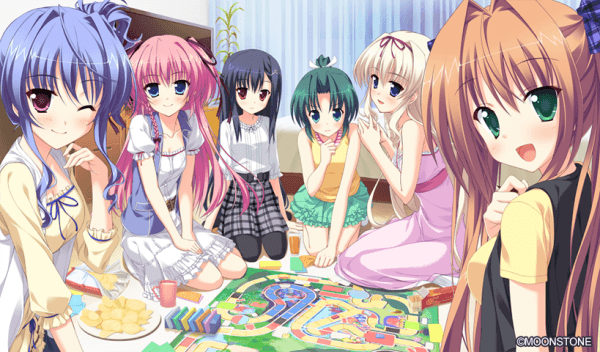 In Princess Evangile, players take on the role of a guy who has been left homeless after his father abandoned him with an enourmous debt. Wandering through the streets one night, he sees a girl surrounded by hostile people and saves her. It turns out this is a fated encounter as this girl, Rousenin Rise, takes these actions as proof that he is a "man of character" and chooses to invite him to join a private girls' academy as a "sample" to see if the school can handle going co-ed.
While this is may seem like a dream for this lone boy to attend an all-girls school full of innocent maidens, he will have to deal with a school body that almost unanimously wants to keep the school the same as it has always been.
As mentioned earlier, there will be two versions of Princess Evangile released by MangaGamer, with the All Ages version sold on Steam costing $34.99 and the mosaic-free Adults Only one being priced at $44.99 and only available through MangaGamer's online store (18+).