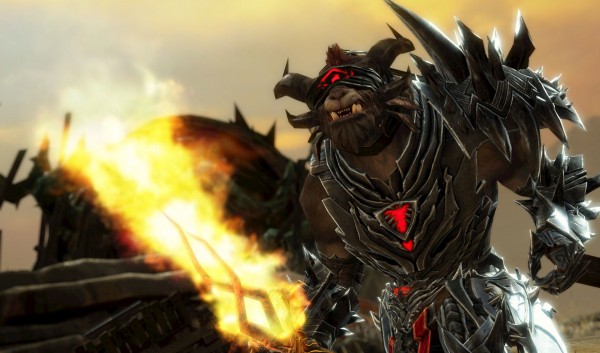 Guild Wars 2 will finally be getting its first full expansion pack. Guild Wars 2: Heart of Thorns was announced today by ArenaNet President Mike O'Brien and Guild Wars 2 Game Director Colin Johanson at PAX South.
Guild Wars 2 Heart of Thorns will bring a slew of new features and the setting of Jaguuma Jungle to the buy-to-play MMO. Professions are getting overhauled with the new Revenant profession and profession specializations. A new mastery system will bring a new progression path to the game. Guilds will be able to create and upgrade their own guild halls. Finally, PVP will be getting a major content upgrade with the new Stronghold game mode and a new map for World vs World.
No word on pricing or release date for Guild Wars 2: Heart of Thorns has been announced. For those who have yet to play the base game, now is a great time to get in, as the game's price has been slashed to an all time low of $9.99 USD for the duration of PAX South.