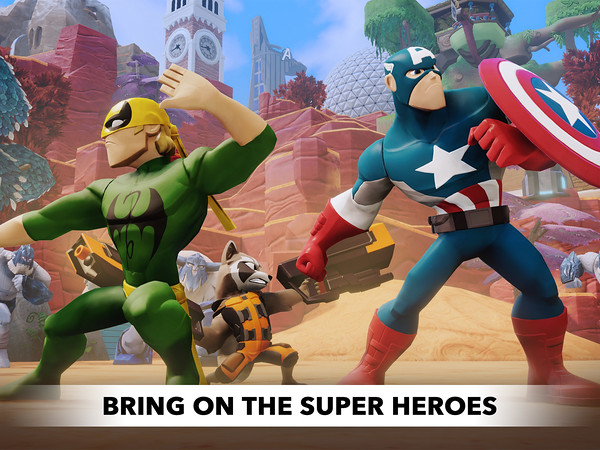 Sometimes it feels like Disney is trying to literally conquer the world's multimedia. Releasing a slew of incredible movies like last year's Big Hero 6, or this year's highly anticipated Avengers: Age of Ultron and Star Wars: The Force Awakens has ensured their grip on cinema, while the home console market is slowly being enveloped by Disney Infinity 2.0: Marvel Super Heroes. All of this is great, but what about mobile devices? Well now the House of Mouse have got us there too with the release of Disney Infinity 2.0: Toy Box on iOS devices.
From today, iOS owners can download the FREE app that gives access to the entire Disney Infinity 2.0 Toy Box experience. You can build your own worlds, games and just about anything else your mind could envision all while on the go. Best of all, the app will link up with your console or PC version of the game, so that you can keep all of your saved data with you and continue making tweaks and adjustments to the massive Toy Boxes while on the train, long car rides or just sitting bored at a family gathering.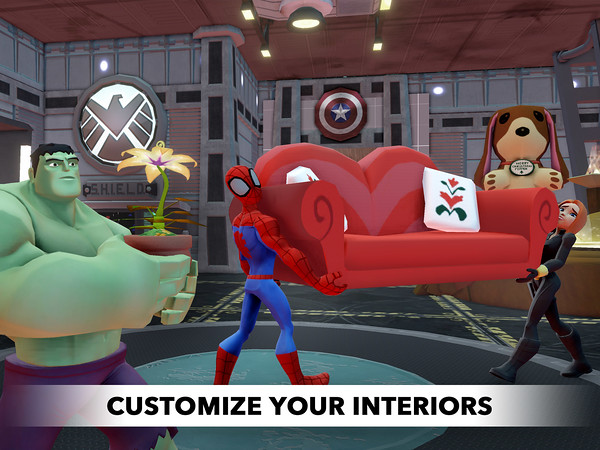 Players who own the actual Disney Infinity figures can unlock the characters for use in-game via the code cards that come in every box, but for those who are just starting our then you will find yourselves able to use three free characters (the characters will rotate from time to time) so you wont be missing out on the fun. Also, if you own the original Disney Infinity: Toy Box then you will find all of your unlocked characters carried across to the new iteration.
To mark the launch of the new app (which you can get from here) Disney have also given us a new trailer that shows off the Toy Box in action. So check that out below and make sure you check out our Disney Infinity 2.0: Villains Competition for your chance to win the recently released Ronan the Accuser, Yondu Udonta and The Green Goblin figures.