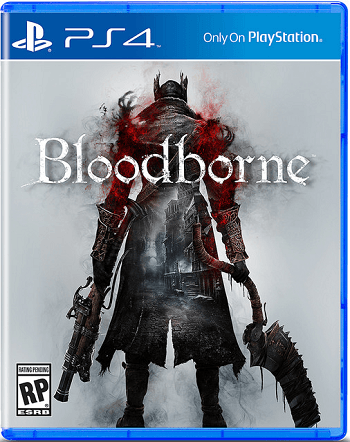 During the The Game Awards in Las Vegas today Sony Computer Entertainment revealed a new trailer for Bloodborne, a title that many are hailing as the spiritual successor of the original Dark Souls.
This trailer shows off a brand new area in the game that results in a face off against a mysterious and dangerous hunter named Gascoigne. The trailer also shows off the new multiplayer interactive features that have been added into From Software's latest title.
Currently Bloodborne is set to be released in North America on March 24th and on March 25th in Europe. As for the box art to the right, that is the recently revealed box art that will be used once Bloodborne hits store shelves.