Indie Gala released the Every Monday Bundle #37 containing six indie games for Linux, Mac, and Windows. The following games are part of this week's bundle:
Deadlings – Rotten Edition  – A platformer that mixes strategy elements and tons of zombies. The game consists of 70 levels and four different zombies to control.
Crimsonland – A hyper gory top down shooter featuring 30 weapons and 50 perks.
Nom Nom Galaxy – From the creators of PixelJunk Eden, Nom Nom Galaxy is a brightly coloured exploration title currently in Steam Early Access.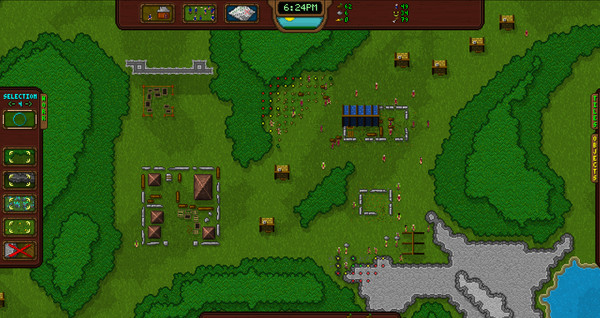 Retro-Pixel Castles – A village simulator that features massive maps, constant danger, and a orchestral-retro soundtrack. The game is currently part of Steam Early Access.
Muffin Knight – An arena based action platformer with beautiful 2.5D graphics, 18 playable characters, and multiplayer support.
Super Trench Attack! – A comedic twitch shooter featuring a unique targeting system and four huge maps packed with secret areas to discover.
For the first 24 hours of the sale, all six games can be purchased for just $1.89. Head on over to Indie Gala to pick up your copy.