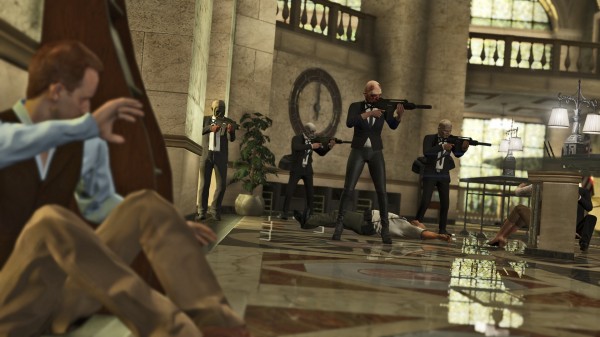 Although promised as a feature that would be launched shortly after the release of Grand Theft Auto V on the Xbox 360 and PlayStation 3 and then promised a year later to be released shortly after the title's launch on the Xbox One and PlayStation 4, it seems that Rockstar Games has finally decided to give us something similar to a release window for Grand Theft Auto Online's heist mode.
If gamers still have their copy of the game at this point and haven't moved on to something better after such a long drawn out wait, they will be able to possibly access these four-player co-op heists early in 2015. These multi-tier missions will take place throughout Los Santos and Blaine County and players will need to take on very specific roles to accomplish various objectives that will help complete the Heist.
You can check out a trailer as well as some new screenshots focusing on these heists, some of which include new vehicles and weapons that will be added into the game alongside the patch, below.