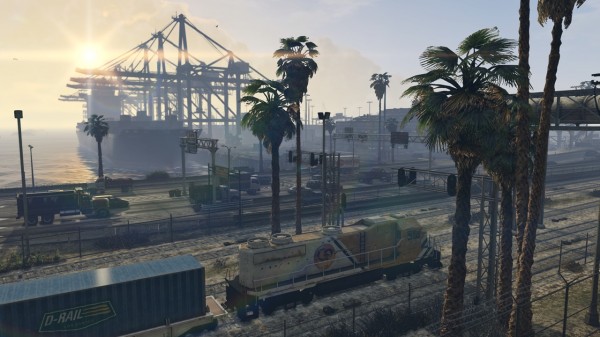 In another piece of Grand Theft Auto V for next-gen news, Rockstar have released a comparison video highlighting the dramatic differences between the PlayStation 4 and PlayStation 3 versions. You get the sense that Grand Theft Auto V was actually made for next-gen consoles, which is something that can't be said for other remasters.
On top of the up-rezzed textures, 1080p resolution, and more than doubled draw-distance, the addition of the first-person mode and classic franchise cars, as well as the exclusive content for returning players, means that this is the biggest and best re-release ever. Period. It's worth noting that the 1080p, 30fps benchmark will be maintained on the Xbox One and PC editions too, with the latter receiving 4K resolution support. Check out the comparison video for yourself below.
Grand Theft Auto V will be available for the PlayStation 4 and Xbox One on November 18, and for the PC on January 27, 2015.