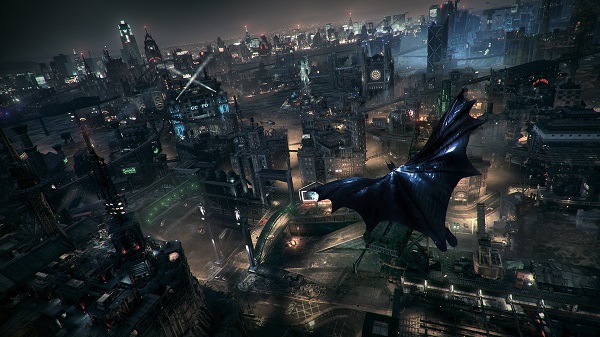 Warner Bros. Games has been very hush on news regarding it's final installment in the Batman Arkham series but now they are starting to ramp up promotion for the game as it's release date nears. Apart from showing some truly impressive graphics on what seems to be the PS4 build of the game,  the new trailer focuses on the new Fear Takedown mechanic which seems to allow you to chain multiple take downs in predator environments, how the Batmobile integrates into combat seamlessly and also some combat which now seems like you can utilise the environment around you in take downs which is a great addition to the already acclaimed combat mechanics present in the Arkham series.
Part 1 of this three part trailer series also gives us some story details such as Scarecrow is the one using the chemical plant to gear up for his big attack on Gotham and that the games title enemy, the Arkham Knight will also be showing up at the plant. Warner Bros. has teased the next trailer reveal date and time for 9AM PST on the 1st of December. It seems like this next part will be available first at the games official website at www.batmanarkhamknight.com.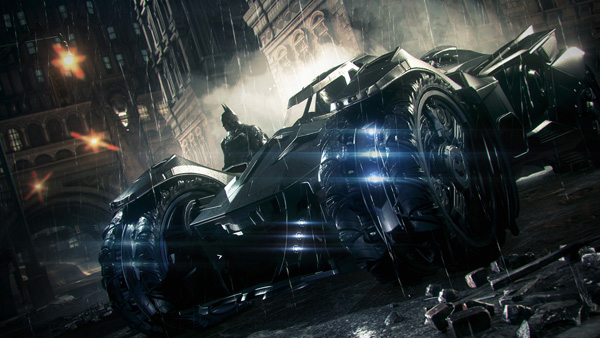 It's hard not to be  impressed with just how quickly you can switch between the Batmobile and Batman and just how destructive a force the Batmobile is, not to mention combat looks even more brutal and stylistic then it did in past games and the graphics speak for themselves.  After initially being scheduled to launch this year, Batman: Arkham Knight arrives worldwide on PS4, Xbox One and PC on June 2nd, 2015 and a number of very cool collectors editions have been announced.