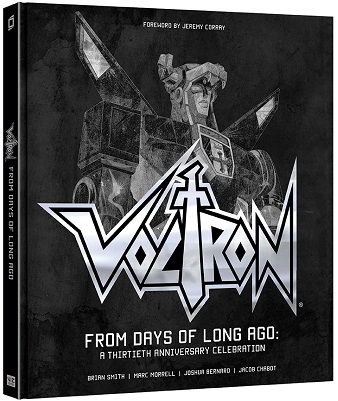 While I may be a bit too young to remember the start of Voltron thirty years ago, I do have some fond memories of catching reruns of the series as a child and for fans really nostalgic for the series, Viz Media has something that may interest you.
Over the weekend the company announced that they will be releasing a special book commemorating the 30th anniversary of the series. Voltron: From Days of Long Ago, a 30th Anniversary Celebration, is a hardcover book that examines the entire Voltron universe as well as the series' impact on pop culture.
When it is released on October 28th in print, the book will cost $29.99 U.S. / $34.99 CAN while a digital version that is planned to be released the same day will cost $14.99 U.S. / CAN.