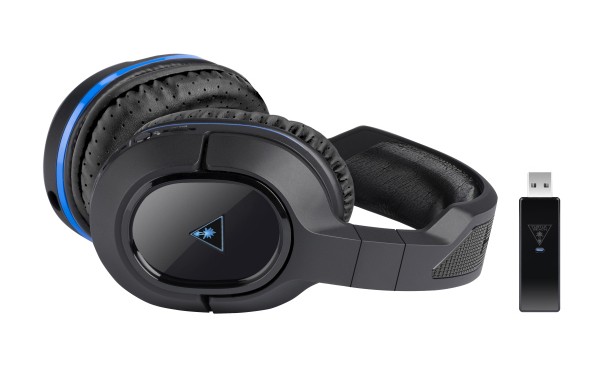 Turtle Beach made two major announcements today regarding their Ear Force Stealth 500 series of headphones. First of all, the Ear Force 500p was introduced to the public. It is the first headset for the PlayStation 3 and PlayStation 4 using DTS Headphone:X 7.1 Surround Sound technology. It provides a greater level of control over the positioning of each sound.
Turtle Beach has tuned several profiles for the Ear Force 500 series of headphones for ideal performance with music, movies and games. Additionally, four EQ settings comes preloaded. The Ear Force Stealth  500P will be priced at $199.95 AUD and connects wirelessly to a small USB transmitter connected to the console through the optical port.
The Ear Force Stealth 500X for Xbox One shares the same features as the 500P, but is designed to be compatible with the Xbox One and its controller. The 500X is currently being shipped to retailers worldwide in time for a November 4th release date.