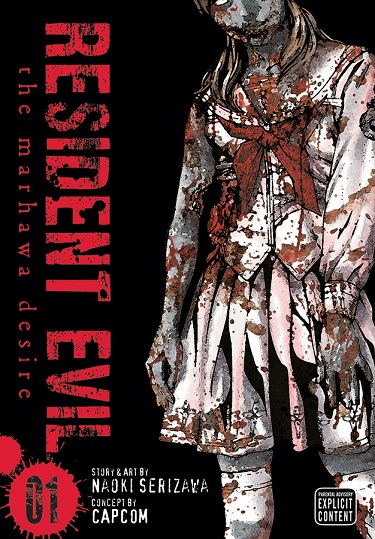 You may remember that earlier this year Viz Media announced the license acquisition for a number of series. One of these happened to be the prequel to Capcom's Resident Evil 6 called Resident Evil: The Marhawa Desire and now the company is preparing to release the first volume in English.
The first volume of the series, which is being printed using Viz's Signature label, will be released on November 18th for $12.99. There are five volumes in the series though at the moment the company has not revealed how long the wait will be between volumes.
That being said, fans Resident Evil won't have to wait until November 18th to at least catch a preview of the first volume as Viz is releasing a free sample of the first volume for Halloween ComicFest, an event celebrated at comic shops nationwide the Saturday before Halloween (October 25).