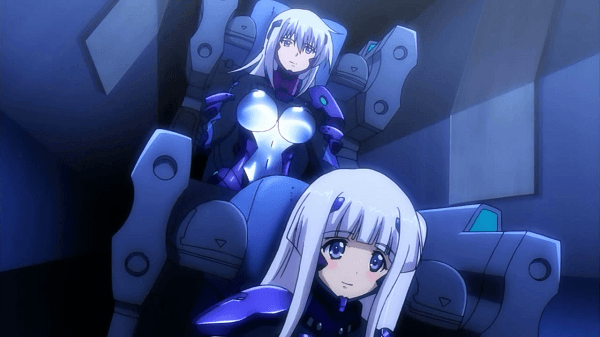 You might have missed it, but back when Sentai Filmworks announced their January 2015 release slate it contained a certain title that had yet to be officially licensed. Well today the company has made it official by announcing that they have acquired the license to the 2012 mecha anime Muv Luv Alternative: Total Eclipse and are planning on releasing it on January 20, 2015.
Muv Luv Alternative: Total Eclipse is different from the standard Muv-Luv series as most of the action takes place away from the front lines. A synopsis of the story was provided by Sentai Filmworks and can be found below:
Since 1973, an invasion of aliens known as BETA have driven the human race into near extinction. Facing an enormous enemy force, mankind has responded by developing large humanoid arms called Tactical Surface Fighters, deploying them to its defensive lines throughout the world. All of their efforts, however, could only slow down the BETA: the people of Earth are forced to abandon major areas of the Eurasian continent. After 30 years, humanity is still bogged down in a back and forth war with the BETA with no end in sight…

In 2001, Imperial Japan faces great difficulties in developing a next generation TSF while also defending the frontline of the Far East. In response, the United Nations have proposed a joint development program between Imperial Japan and the United States as part of its new international initiative: The Prominence Project. Yui Takamura, a TSF pilot of the Imperial Royal Guards of Japan, is assigned to the project and sets off to Alaska. Meanwhile, Yuya Bridges, a US Army TSF pilot, also makes his way to the icy wilderness of Alaska. Neither know of each other, or how their fates will forever change when they meet. As humanity hangs in the balance, two souls will intertwine as the new age of Tactical Surface Fighters emerges to defeat the BETA in
Muv Luv Alternative: Total Eclipse!