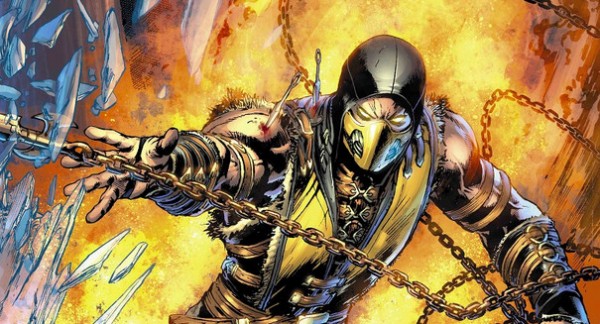 I was so close to typing "Komic" in the title…just like with Injustice: Gods Among Us – the comic book series for which is now in "Year Three" – DC Entertainment has announced during New York Comic Con's "DC DIGITAL: DOWNLOAD THIS!" panel that Mortal Kombat X will be receiving its own weekly comic book series, starting in January.
The series is being written by Shawn Kittelsen with  interior art by Dexter Soy and covers by Ivan Reis. They will serve as a prequel to the game, and will feature characters from the entire Mortal Kombat timeline; little restrictions have been placed on the creators, meaning that the inclusion of Liu Kang and others who died at the end of Mortal Kombat (2011) isn't necessarily being ruled out. That being said, a large part of the focus will certainly be placed on the new characters and establishing the story for Netherrealm's Mortal Kombat X.
Check out the first official artwork from the series below!