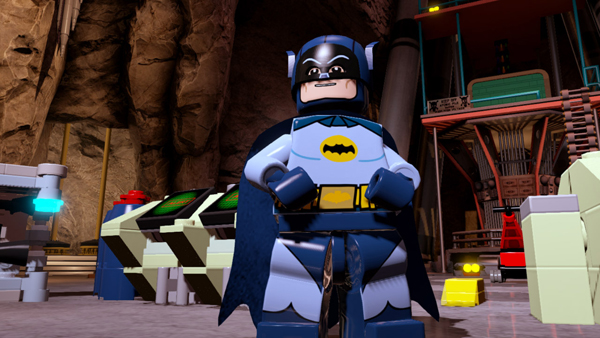 Every year, TT Games and Warner Bros. release a new Lego videogame that utilises one of its many licensed properties. From the original Lego Star Wars games to last year's Lego The Hobbit, each new game adds new features and tidies up the graphics and are pretty typically solid gaming experiences. One of the more prominent series that Lego puts out is without a doubt Lego Batman, and as a huge Bat-Fan, I was more than excited to get my hands on the upcoming Lego Batman 3: Beyond Gotham and see how it fared.
Firstly, I can say that I was… whelmed. Neither underwhelmed or overwhelmed but just whelmed. Every time I load up a new Lego game, I always know to expect the same fundamentals but with a twist. Unfortunately the small section of Lego Batman 3 that I played lacked any new twist or nuance to separate it from its predecessors (aside from the intergalactic setting) so I was left, yeah, whelmed.
For the demo I played, the stage opened up to a new take on the old-school Gradius-style shooter games. I was piloting the Bat-Wing (at least I think it was the Bat-Wing) left, right, up and down in an attempt to blast enemy ships out of the sky. This part of the game felt a lot like last-year's Resogun, playing almost identical to the PS4 exclusive but with of course severely decreased difficulty to accommodate the younger audience. This part of the game was fun, but felt like it went on way too long and by the end of it, I was beginning to wonder if it was ever going to end.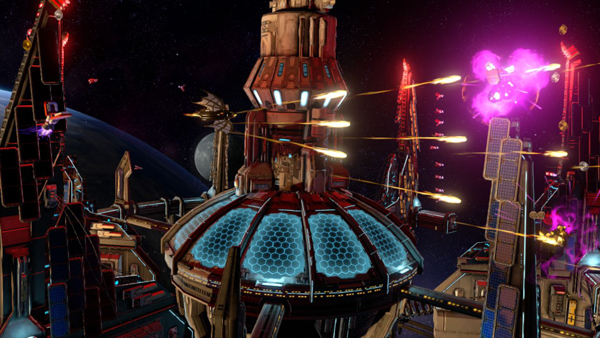 After making my way through the Gradius/Resogun section, it was all smooth sailing and that traditional Lego gameplay that we have all come to love. Two characters are on screen at any given time, and the player(s) need to utilise their individual skills to combat enemies and solve the puzzles in their way. I couldn't really find any differences in the way the game had controlled between this title and 2012's Lego Batman 2. Granted this is to be expected considering the Lego games have pretty much stuck to the same control scheme for every game. The controls themselves are still really solid and easy to learn and grasp.
Every Lego videogame manages to bring something new to the table, be it the full voice acting and open world setting that Lego Batman 2 introduced or the light RPG elements that came as part of The Lego Hobbit. However the demo for Lego Batman 3: Beyond Gotham wasn't long enough or comprehensive enough for me to figure out what made this game stand out from Lego Batman 2. The demo just felt like a continuation of that game, and while I'm sure the full game is rife with additional features, I just didn't see them.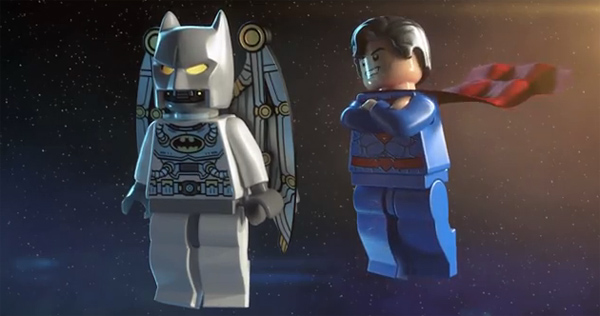 Over the past few months, Warner Bros. have been announcing new characters left, right and center including characters from the 1966 Batman TV series, Batman Beyond and at least one lantern from each of the DC Universe's Lantern Corps, so we know that there will be a huge variety in the powers, abilities and gameplay when the final game launches so I guess it is a little disappointing that this demo was just "more of the same." Regardless, my eyes are squarely set on November 26th when we will be able to check out Lego Batman 3: Beyond Gotham in its entirety.
---
For the rest of our 2014 EB Games Expo coverage including hands-on previews and interviews, click here.