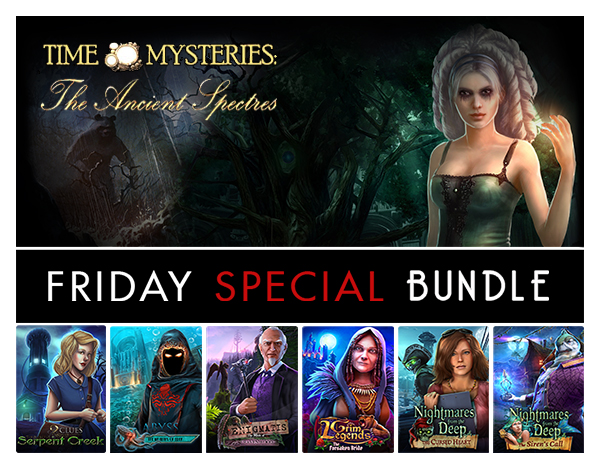 Indie Gala and Capsule Computers have teamed up with Artifex Mundi to put together a very special Friday bundle. Indie Gala Friday Special Bundle #5 contains seven hidden object adventure games from Artifex Mundi.
9 Clues: The Secret of Serpent Creek – Helen Hunter is in deep trouble in Serpent Creek! Help crack the mystery of Serpent Creek in this gritty 50's style noir detective thriller.
Grim Legends: The Forsaken Bride – Our heroine is returning to Ravenbrook for her twin sister's wedding, unaware of the dangers that await her in the forest.
Time Mysteries 2: The Ancient Spectres –  Ester returns to London to claim her inheritance, an old haunted mansion that holds the secrets to her family history.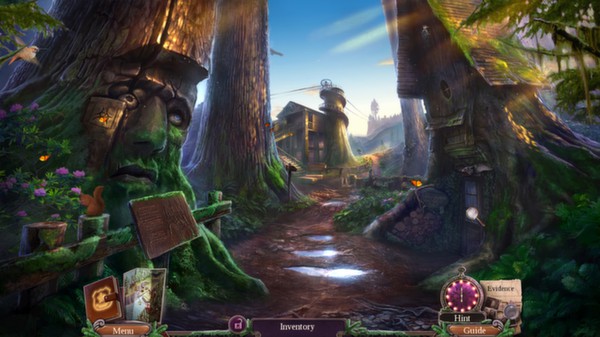 Enigmatis 2: The Mists of Ravenwood – A demonic preacher is lurking in the forest of Ravenwood Park! Travel deep into the mysterious forest and unravel the forest's secrets.
Nightmares from the Deep: The Cursed Heart – Your daughter has been kidnapped by undead pirates. Now you must travel to the bottom of the Carribean and lift the curse to rescue her.
Nightmares from the Deep: The Siren's Call – After being robbed, Sarah Black finds herself in Kingsmouth, a town cursed by Davy Jones and the mayor. Sarah must reverse the curse so she can return home.
Abyss: The Wraiths of Eden – An Eden under the sea is haunted by supernatural forces. Dive down and solve the mystery in this Art Deco-styled title.
For the first 48 hours, the bundle is priced at $1.99. Afterwards, the price goes up, so be sure to grab your bundle at Indie Gala.