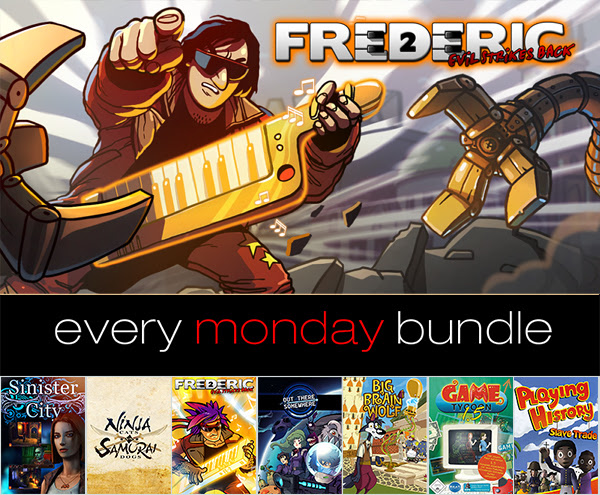 Couldn't get enough of Frederic Chopin? Indie Gala and Capsule Computers is here to rescue gamers from their dreary world of manufactured pop stars with the Every Monday Bundle #31. This week brings seven indie games for one price.
Game Tycoon 1.5 – Go back to 1982 and participate in the video game boom in the glory days of DOS! Players will start their company in the 8-bit glory days and take the company all the way to modern day.
Big Brain Wolf – A wacky spin on the classic tale of Little Red Riding Hood involving an asthmatic vegetarian wolf. The game is packed with brain training puzzles that will keep your mind sharp.
Out There Somewhere – A puzzle platformer inspired by 16-bit video games, players will use their teleportation device to solve puzzles and avenge their planet.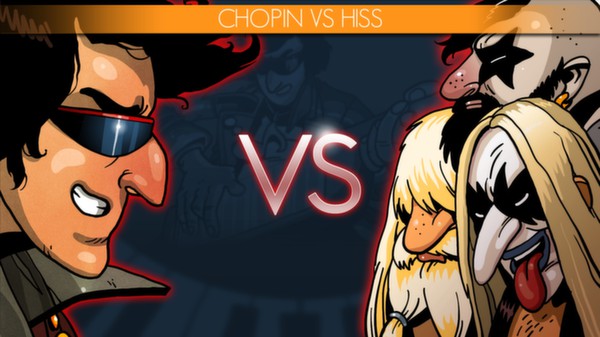 Frederic: Evil Strikes Back – Frederic Chopin must once again rise from the grave to compete in Guitar Hero inspired music battles set to remixed Frederic Chopin hits.
Sinister City – Players will need to travel to Sinister City and rescue their girlfriend from the vampires that haunt the town.
Ninja Cats vs Samurai Dogs – Players will join either the Ninja Cats or the Samurai Dogs as they fight for supremecy in a game that fuses the tower defense and real time strategy genres.
Playing History: Slave Trade – An education title used in over 300 Danish schools, Playing History: Slave Trade looks to teach gamers about a dark period in history. Be sure to vote for the game on Steam Greenlight.
For the first 24 hours of the sale, all seven games can be purchased for $1.89. Be sure to grab your copy at Indie Gala before the price goes up.