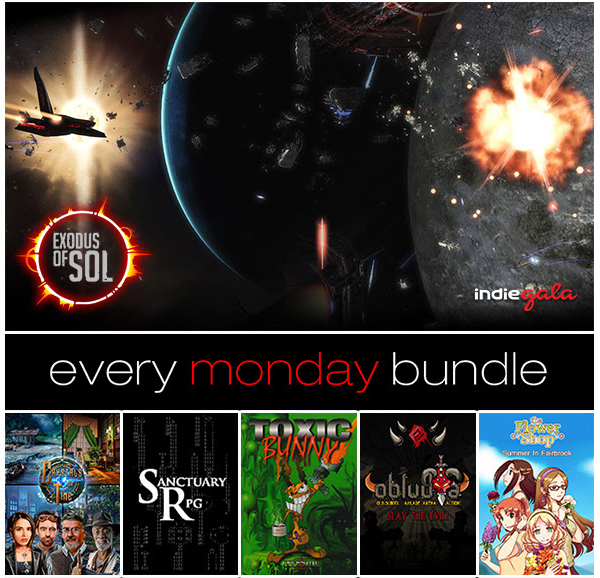 Indie Gala and Capsule Computers released the 28th Every Monday Bundle today. The indie bundle contains six games, five Steam titles and one Desura title.
Toxic Bunny HD – A retro styled action-platformer inspired by Looney Toons and Monty Python.
Obludia – Mix classic games like Smash TV with RPG mechanics and you get Obludia. The game features 50 levels, 5 bosses, and 8 weapons to conquer it all.
Flower Shop: Summer In Fairbrook – A farming and dating sim that's perfect for the fans of the Harvest Moon series.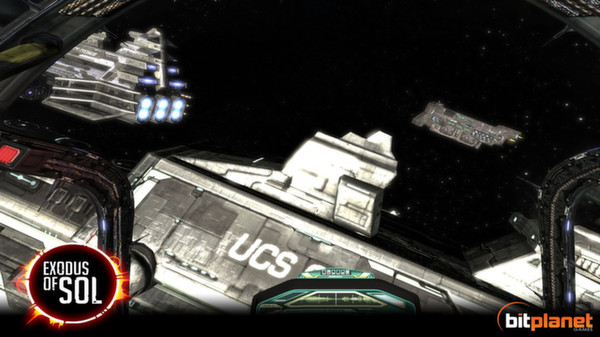 Exodus of Sol – An action packed flight sim that will put players in the cockpit of a fighter in the middle of epic space battles filled with capital ships.
Crystals of Time – Ashley Ford is a professional thief. After her father disappears while attempting to break into Three Oak Mansion, Ashley now must break into the mansion to discover her father's fate.
SanctuaryRPG – A rogue-like RPG done completely in ASCII art of early video games with more than 160 race/class combos. The game is currently on Steam Greenlight.
For the first 48 hors of the sale, the bundle is only $1.89 for all six titles. Be sure to snag your copy at Indie Gala before the price rises.