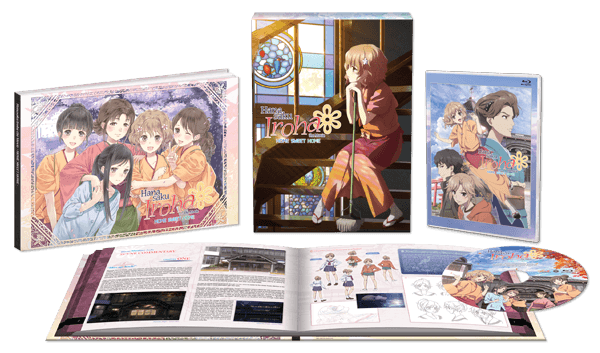 Fans of Hanasaku Iroha will have a chance to revisit the Kissuisō Inn once again as Hanasaku Iroha the movie ~ Home Sweet Home ~ is now available for purchase in North America. The movie is available on Blu-ray only and has been given the classic NIS America premium edition treatment meaning that it comes with a hardcover art book and an over sized collectible chipboard slipcase.
NIS America has provided a synopsis of what fans can expect of the film below:
In the days before the Bonbori Festival, Ohana's friend Yuina comes to Kissuisō for training. While cleaning up after her, Ohana discovers a logbook kept by Beans from when her mother, Satsuki, was still a youth at Kissuisō. Through the logbook, Ohana catches a glimpse of her mother's struggles, and realizes that maybe the two of them aren't so different after all. Meanwhile, the rest of the inn staff are caught up in dealing with a blackout.
Those interested in picking up the movie can do so through NIS America's online store for $39.99 where you will also be given a bonus 3″ pocket mirror.