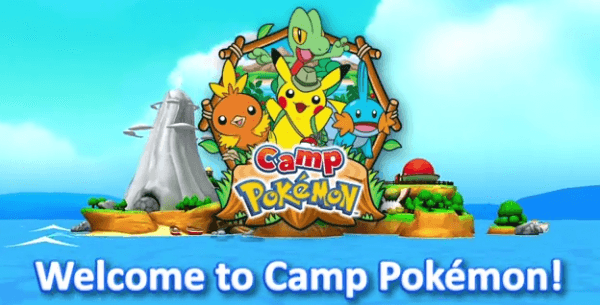 Apple's line of products have been getting their fair share of Pokemon love recently with the release of the Pokemon Trading Card Game: Online for iPad and now an all new children's game called Camp Pokemon. While most Pokemon titles are still seen as 'kids' games in many peoples eyes despite the high levels of strategy and knowledge required, this game is definitely a children's affair, being aimed at 6 – 8 year olds and introducing them to the Pokemon brand.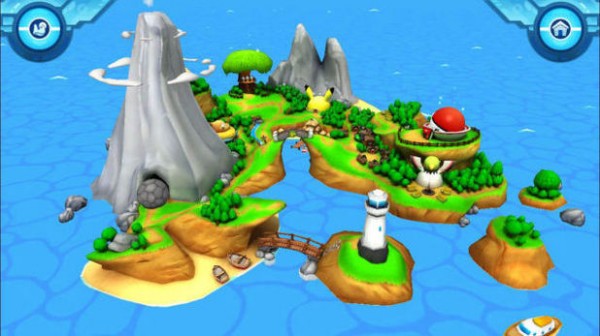 Camp Pokemon will feature 6 mini games as well as a few other features to keep the kids occupied including a badge collection containing over 100 Pokemon.
Find the Pokémon: Use a spyglass to search for virtual Pokémon and earn their Pins. Earn Rewards to unlock new levels and search for other Pokémon in different environments.
Poké Ball Throw: Launch Poké Balls at cardboard cutouts of Pokémon hiding in the grass and knock them down. Earn Rewards to unlock the Rock and Water environments.
Pokémon Evolutions: Test your knowledge of Pokémon Evolutions by choosing the correct Pokémon missing from the Evolution chain.
Battle Matchups: Practice type matchups, an important skill in Pokémon battles, by choosing which type is strong against the given Pokémon.
Pokémon in Focus: Choose the Pokémon that matches the shadow projected on the tent.
My Cabin: In this home base, campers can find their Pin Book, Photo Book, and Bulletin Board.
Photo Booth: Create camp memories by taking photos with the iPad, iPhone, or iPod touch camera, adding stickers to the images, and saving the pictures to the app's Photo Book or the Camera Roll on the camper's device.
Mystery Cave: What could be hiding in the Mystery Cave? To find out, campers will need to earn the right to enter!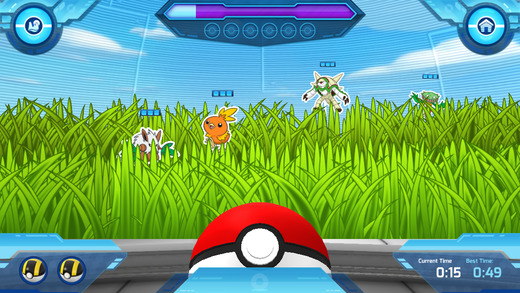 Camp Pokemon is available now on the iPhone, iPad and the newer iPod Touch and can be downloaded directly from the App Store. Unfortunately if you are an Android user you probably won't ever gain access to this title or any others that have launched on the Apple product line so far as The Pokemon Company have not been released any of these smaller titles for Android so far. The launch trailer for the title is available below.