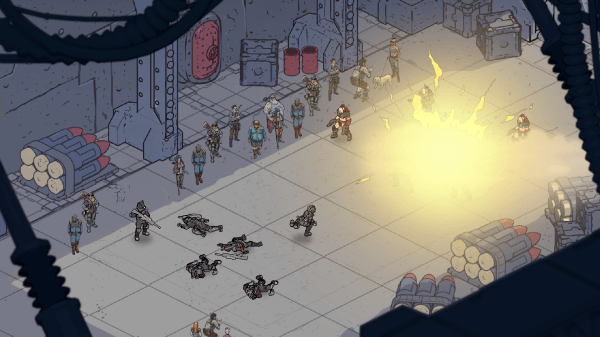 Skyshine Games successfully Kickstarted their upcoming turned based RPG/strategy game BEDLAM. They beat their goal of $130,000 by more than $36,000. Not only will the game be developed, BEDLAM will receive a larger soundtrack; improved audio; more dungeons, weapons, upgrades, and crew members; an A.I. Dozer; and a BEDLAM boss battle.
"We were overwhelmed by the support we got from our peers in the industry and gaming fans alike and we're ecstatic to hit over 128% of our initial funding goal," commented John Mueller, Art Director at Skyshine. "This additional funding allowed us to confirm several of our stretch goal features including better audio and music, epic dungeon crawls and a Bedlam Boss Battle! Our focus now is to start development on the game while continuing to drive funding to reach the larger stretch goals to make this an even more epic game experience".
Skyshine Games will be continuing their crowfunding campaign on their website for those who missed out on the Kickstarter. Gamers can pre-order their copy of BEDLAM starting at $14.99 for the base game.