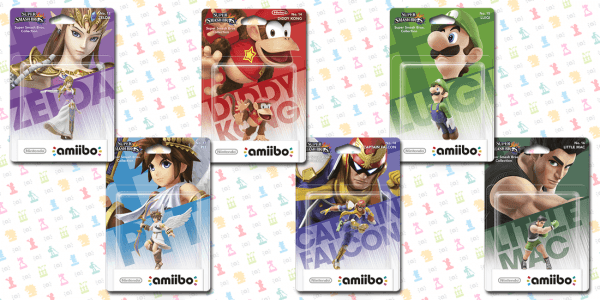 We still don't know what they actually do but we know they are launching soon and wave 2 will be coming soon after. Nintendo's Amiibo figures will be launching on November 29th, one week ahead of Super Smash Bros. Wii U which is the only title we know of that will support Amiibo at launch and what functionality it will provide. Touching the Amiibo to the Wii U Gamepad NFC symbol will bring the figure to life in game! Interestingly, all the Amiibo figures look just like their trophy counterparts in Super Smash Bros. so it really is like they are coming to life. From then on the figure will become an artificial intelligence which you can level up, fight against and fight alongside in any game modes from 1 vs 1 to team battles.
The second wave of figures will launch two weeks later on the 12th of December and will feature Zelda, Diddy Kong, Luigi, Little Mac, Pit and Captain Falcon. Both waves of figures will cost $17.95 each at retail, meaning if you want to purchase all 18 figures when they come it will cost you a little over $323 dollars barring any sales prices. Amiibo will also work with Mario Kart 8 and upcoming titles such as Captain Toad: Treasure Tracker, Yoshi's Wooly World and Mario Party 10 with more compatible titles to be announced in the future. Amiibo can be used with 3DS titles but a stand alone adapter (sold separately) will be required unless you are using the New 3DS or New 3DS XL models. You can check out the wave 2 figures in high detail in the gallery below.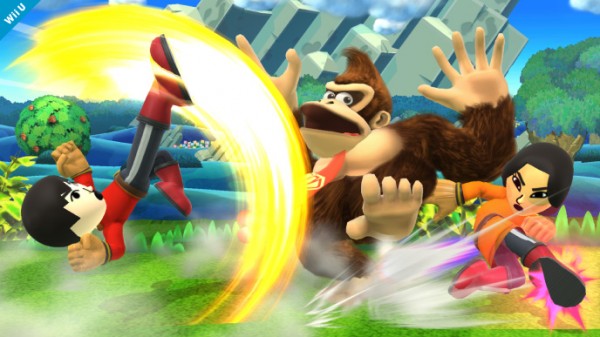 In non-Amiibo related news, Super Smash Bros. Wii U finally got a confirmed release date (December  6th in Australia, November 21st for the States), as well as official pricing and bundle guides. The standalone game retail or digital will set you back $79.95 AUD or $89.95 AUD if you wish to purchase the GameCube controller adapter game bundle which to me seems well worth it. An official black GameCube relaunch control featuring the Smash logo will also be made available for $49.95 and will be made available through Nintendo Australia's website alongside the adapter.
As expected, Smash Bros. 3DS sold through the roof, with 2.8 million units sold worldwide already, even though the game had only been out for about a day in most countries. Let us know what you think of Nintendo's Amiibo strategy and if you will be purchasing, one, none or all of them when they arrive. For a closer look at the wave 1 of the Amiibo figures, check out our past article.