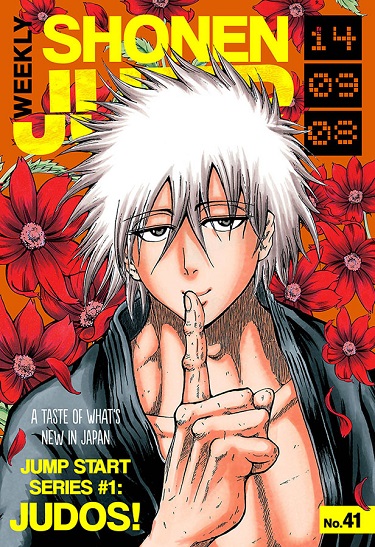 Today Viz Media has announced that they will be implementing a new initiative into their Weekly Shonen Jump digital magazine. Starting today, they will be using their new "Jump Start" initiative to help get new series out to fans.
This initiative will take the first three chapters, one chapter a week, from any and every new series that debuts in the Japanese Weekly Shonen Jump on the same day that the issue is released to the public in Japan.
This means that any new series that debuts in Japan's Weekly Shonen Jump, of which there are many, will be given three English chapters and the first series to be given this treatment is the high impact martial arts series called Judos from Shinsuke Kondo.
This also includes the English language premiere of new series such as the science fiction crime thriller Hi-Fi Cluster which begins on September 15th and Sporting Salt, a sports medicine manga, which will debut on September 23rd.