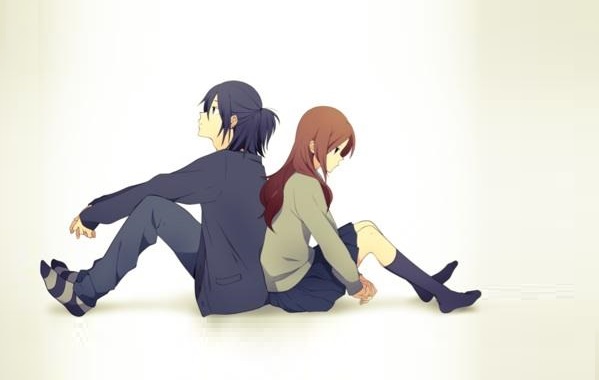 The third OVA for Hori-san to Miyamura-kun (shortened to Horimiya) is planned to be released in the winter season of 2015, this announcement was made recently on the Oozlaya online store.
Adapted from the four panel manga created by HERO, The series focuses on the connection between popular high school girl Kyouko Hori and the quiet, unsociable Izumi Miyamura. Although she appears pretentious, Kyouko is a kind hearted family girl and despite his appearance, Izumi has a large body tattoo and secretly wears piercings.
The previous OVAs were produced by Hoods Entertainment and directed by Shingo Natsume (co-director of Space Dandy), however this third installment will be produced by the independent studio Marone with Tetsuo Kirakawa behind the directing. Because of the studio change the character designs will be different to the other two episodes, it should be noted that all voice actors and actresses from the previous OVA's will be back to play the same character roles in the third one. Let us know what you think about Hori-san to Miyamura-kun by leaving a comment down below.