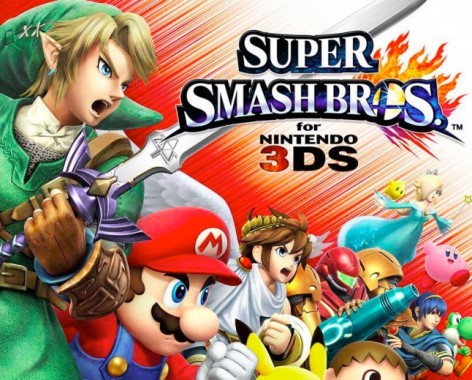 One of the coolest additions to Nintendo's E3 this year was the constant live streaming of the Nintendo Treehouse, where Nintendo staff would sit down with developers and play the game while sharing a variety of comments and information. Nintendo have just announced plans for September 12th (U.S. date) to showcase the final retail version of Super Smash Bros. for the 3DS in an event that is likely to hold some surprise announcements including some new character reveals.
The Treehouse presentation will run for a total of 8 hours (Yes, 8) and so the dedicated viewers don't get burnt out on Smash Bros. news, Nintendo has said they will also be discussing a number of other upcoming titles during the show. A start time or mention of what those other titles would be were absent from the announcement but we will update this article when we know the details. To tide you over until the 12th, enjoy this new Japanese commercial for Super Smash Bros. 3DS featuring the cast taking on Mii's resembling members of a popular Japanese girl group. Maybe the English trailer will feature Arianna Grande alongside Nicki Minaj and Jessie J?
UPDATE: The time for the presentation will be 10 am PT, which translates to 3:00 am Saturday morning for Australia.