It looks like Slender Man is set to freak out even more gamers as the 2013 title Slender: The Arrival is being re-released on PlayStation 3 and Xbox 360. The publisher, Midnight City, announced that it is coming out in a couple weeks on the September 23rd and 24th for PS3 and Xbox 360 respectively.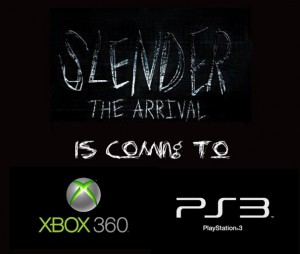 This official Slender game is certainly one of those game that makes your skin crawl; in the game there is no one to help you, no can hear you scream and no one to find you… well, expect for Slender Man. Developed by Blue Isle Studios, you find yourself in the epicentre of the mystery surrounding the enigmatic Internet persona that has captivated and terrorized millions. The story is twisted with terror, paranoia and other-worldly forces that cloaks the player in a dark atmosphere.
Slender: The Arrival comes to consoles with brand new story elements, features and extended levels that continue to unfold the Slender Man mystery. This new content will also be added to the PC version. For those that already have it, you can download the new stuff as a free DLC from Steam.