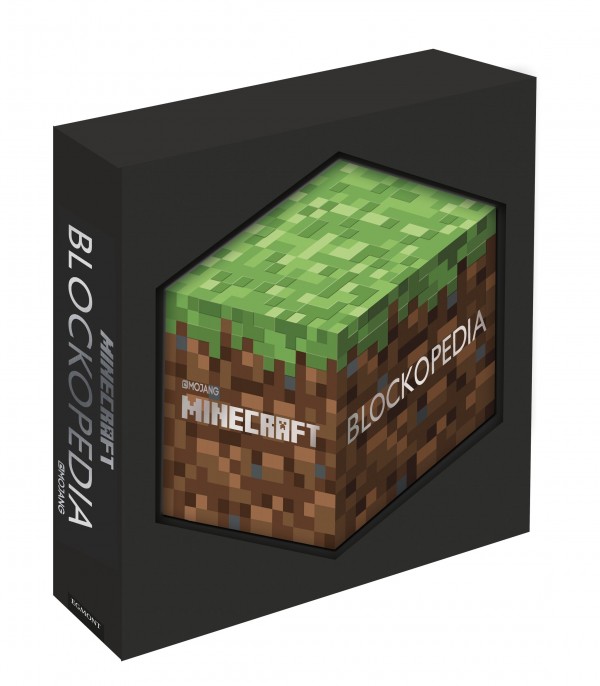 Egmont Publishing released new details for their upcoming book on the hit indie game Minecraft. The book will feature a hexagonal shape, allowing the cover to mimic a grass block from Minecraft. Entitled Blockopedia, the book will serve as an encyclopedia of information about the game, trivia, advice, and ideas. The book is written by Alex Wiltshire in cooperation with Mojang. Sarah Bates of Egmont Publishing said:
"With 312 pages and featuring 112 blocks plus their variant forms, this is a truly authoritative and informative companion to Minecraft that has been meticulously designed and beautifully illustrated with bespoke Chunky renders. The high quality paper and matt cover-finish that features embossed squares to bring out the texture of the grass block give it a truly 3D feel. The book is also presented in a stylish matt black gift box, making this a very special product."
Blockopedia will be released on December 4th, 2014 at all major book retailers. The book will carry a MSRP of $59.95 AUD.