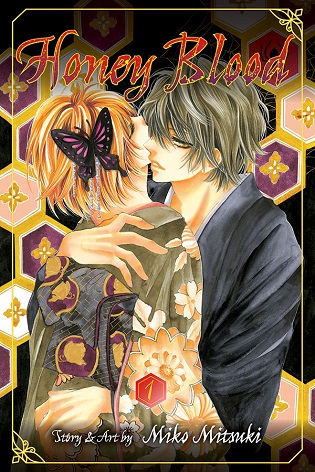 Shojo manga fans will be interested in hearing that Viz Media is planning on releasing a new shojo series called Honey Blood, in English starting next week on October 7th. The first volume of Honey Blood will be priced at $9.99 and follows the story of a girl named Hinata Sorazono, whose school is in an uproar after a girl is attacked by something people believe is a vampire.
After not believing these rumors, Hinata meets her new neighbor, Junya Tokinaga, who is not only the author of a popular vampire romance novel, but also happens to be extremely similar to the vampires people have been talking about.
Those who aren't entirely interested in picking up a newer series but want to pick up the entirety of an older series, Viz also has plans for a release later in October for you. They are planning on releasing the Black Bird Complete Box Set on October 21st. This special box set will contain all eighteen volumes of Kanoko Sakurakoji's Black Bird for the price of $149.99.