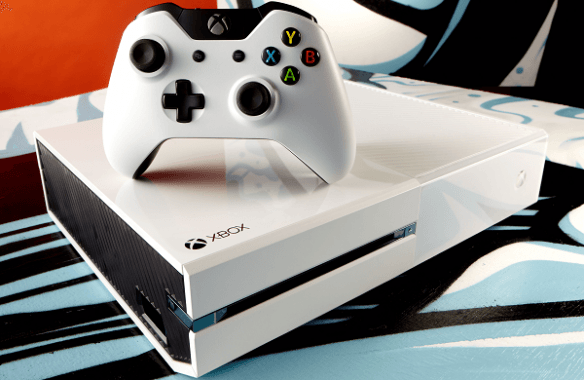 Step right up folks for another installment in the one, the only Xbox Newsbeat! Newsbeat is your all-access pass to all the latest and greatest news coming straight from Microsoft HQ. Since we just went through a jam-packed Gamescom, we have a big instalment this week with no fewer than FIVE delicious headlines for you to sink your teeth into, pretty much all of which are dedicated to the Xbox One (Even after Gamescom there is no news for you Windows Phone). So since it is such a big issue, lets not waste anytime and get this show on the road!
---
 Xbox One System Update: More Social Features and New Ways to Watch TV Available for Preview Members
As we mentioned during our last instalment of Newsbeat, Microsoft were rolling out some sweet new social features for the Xbox One. Well, now that update is available for users who are previewing the new digs (with wider access coming in the next few months). As a quick refresher, here are the new features:
"Xbox On" in New Markets 

–

Adding support for additional markets to use the "Xbox On" Kinect voice command to power on consoles: Australia, Canada (French), Italy, Spain, Mexico, and Brazil – a top used feature.
New Friends Section – The new Friends section has been available for a few early access preview members and we're expanding it to additional participants enrolled in the preview program. The new Friends section enables you to see at a glance what's going on with your friends. You can stay up-to-date with your current activities, the most popular games your friends are playing, and a Gamerscore leaderboard to see who has improved their Gamerscore the most over the last 30 days. We'll continue to roll this feature out to all participants in the coming updates.
Media Player – A new app will be available soon that enables you to play media files from either an attached USB device or from a network connected home media server that supports DLNA protocols. The preview version of the Media Player app will initially only support USB devices, with DLNA support coming soon. Xbox One will support more formats than Xbox 360, including support for dozens of new file formats like mpeg 2 TS, animated gifs and mkv which will be added by the end of the year. See below for additional file formats.
Parties 

–

 The Party App has been re-organized, so you can now see what activities everyone in your party is doing and tell more clearly who is playing in the same game with you.  You can also more quickly perform common actions like muting, joining, or sending game invites.  Also, Parties now have a Party Leader.  This person can change whether the party requires invitations, and she/he can remove others from the party.
This update looks to turn the Xbox One into the all-in-one gaming and entertainment system that we deserve, AND need right now.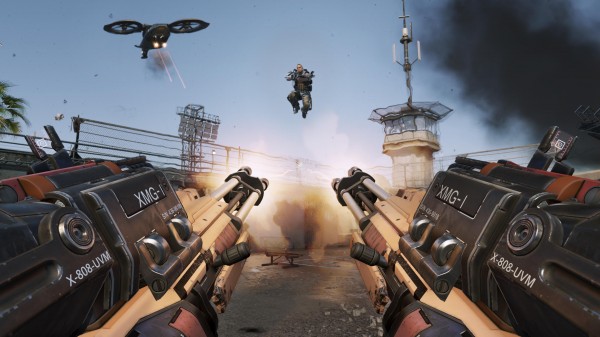 Three New Xbox One Bundles Put the Biggest Blockbusters in Your Hands
The holiday season is almost upon us, and you know that what means: New console bundles! To ensure that Xbox One consoles are in the hands of as many people as possible, Microsoft have announced three slick new bundles :
Xbox One Limited Edition Call of Duty: Advanced Warfare Bundle (RRP$599)
What does the future of warfare look like? Activision and Sledgehammer Games' Call of Duty: Advanced Warfare imagines a high-tech, war-torn future for the acclaimed first-person shooter saga. This bundle launches at select retailers on November 3, and includes a digital Day Zero Edition copy of the game (featuring early access and double XP on November 3), a special Xbox One console and wireless controller featuring unique Advanced Warfare artwork, a chat headset, a 1TB hard drive, special in-game sound effects, and additional in-game content.
Xbox One Special Edition Sunset Overdrive Bundle (RRP$499)
You'd better believe that Insomniac Games' Sunset Overdrive will be one of the biggest Xbox One-exclusive blockbusters of the year – and this bundle features everything you need to fight back against the evil forces of the colourful-yet-dystopian Sunset City. The Xbox One Special Edition Sunset Overdrive Bundle includes a white console and wireless controller. A digital copy of Sunset Overdrive, and all of the Day One Edition bonus weapons and items. It launches alongside the game on October 28.
Xbox One FIFA 15 Bundle (RRP$529)
Last – but certainly not least – is the Xbox One FIFA 15 Bundle, which includes an Xbox One console, a wireless controller, a chat headset, a 14-day Xbox Live trial subscription, a digital copy of FIFA 15 and an Ultimate Team Legends Gold Pack. The Xbox One FIFA 15Bundle launches on September 25 and is only available in Europe. This follows the recently announced Xbox One Madden 15 Bundle that will be released in the U.S. on August 26. No matter which side of the Atlantic you live on, you'll get to enjoy the latest and greatest EA Sports title as part of an Xbox One bundle.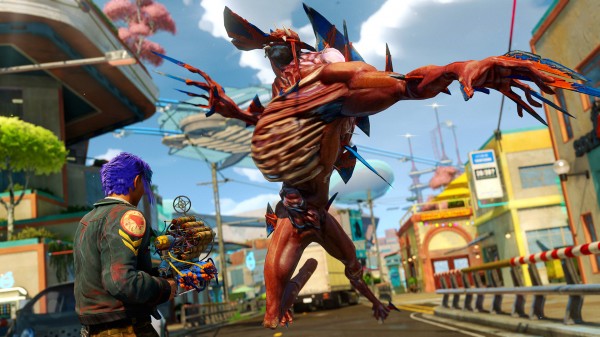 Create, Pilot and Destroy the Ride of Your Life in ScreamRide
Microsoft have just announced an upcoming action/creation mashup game: ScreamRide. ScreamRide puts players in the architect's chair as they create the most insane roller coasters they could imagine, then pilots them with precision controls before destroying their creation with an impressive physics engine. There will be more info coming about ScreamRide in the near future so make sure you stay tuned.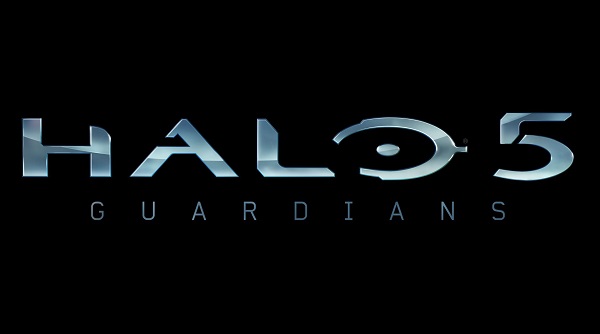 343 Industries Gives a Fans a Sneak Peek at the Halo 5: Guardians Multiplayer Beta + Introducing the Halo Channel, Your New Home for All Things Halo
So Halo 5: Guardians is still a ways away, but 343 industries are not letting that stop them from releasing a multiplayer beta for the game. Those who purchase the Halo: Master Chief Collection will gain access from Dec. 29, 2014 through Jan. 18, 2015. The beta will focus on just one small area of the gameplay; the 4v4 arena battles that are sure to be a massive hit with the fans. It is good to see such a strong focus on multiplayer even so early in the game's development, as that is where the majority of players will spend their time.
Ahead of the Halo: Master Chief Collection and Halo 5: Guardians Multiplayer Beta later this year, Microsoft have announced a brand new social media hub for the franchise that will keep players connected at all times. The Halo Channel will offer the following features for players:
Live and Timely Content – Along with a library of original programming and entertainment, access timely Halo news and live events including eSports broadcasts via the Halo Channel.  Through robust Twitch integration viewers can watch Halo broadcasts, follow their favourite players and launch into the game with the press of a button. In addition, the Halo Channel can display stats and data during matches, allowing you to monitor players in real-time.
Interactive and Sharable – Interact with Halo content with a personalized viewing experience, social sharing, Halo Encyclopaedia integration and a best-in-class video platform. Instantly connect with the Halo community and your friends through social media, sharing your favourite Halo moments and content.  Pull up the Halo Encyclopaedia and learn more about the scene you're watching, including characters, weapons, vehicles, locations and more.
Rewarding – Unlock a variety of exclusive in-game content for upcoming Halo titles – including Halo: The Master Chief Collection and Halo 5: Guardians – by watching original Halo programming and entertainment, participating in some of the interactive community polls or trying your hand at trivia that will test your knowledge of the Halo universe.
Multiplatform Access – Sync your Windows 8.1 device to your Xbox One, and use it as a controller or a second screen where you can access the Halo Channel.  At any time, you can begin your viewing experience on one screen and seamlessly continue it on another.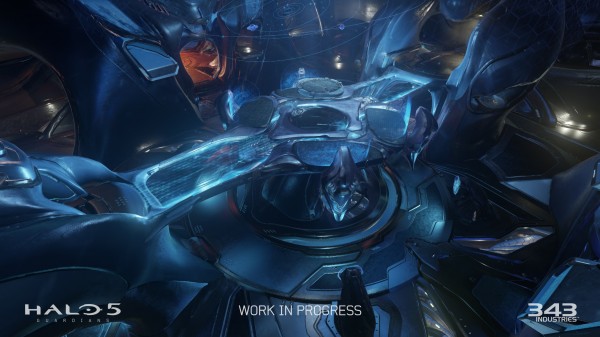 ID@Xbox Unleashes Slew of Exclusive Games Coming to Xbox One
At this week's Gamescom, the ID@Xbox program was all the talk as is unveiled a bunch of games that are no doubt going to be mainstays of the console for its entire lifespan. Some of the announced games werefan favourite SMITE, as well as new, soon to be Xbox One staples Space Engineers, SUPERHOT, Ghost of a Tale and The Escapist. With more than 500 developers with development kits, the portfolio on Xbox One continues to grow. Not only that but Microsoft ensure us that there are 100s of independently developed games making their way to Xbox One for the foreseeable future, along with a tonne of AAA titles.
---
So there we have it, another instalment in the one, the only Xbox Newsbeat. Which of this week's headlines grabbed your attention the most? Let us know in the comments below and remember to check back same time next week for all the awesome Xbox news as it becomes available