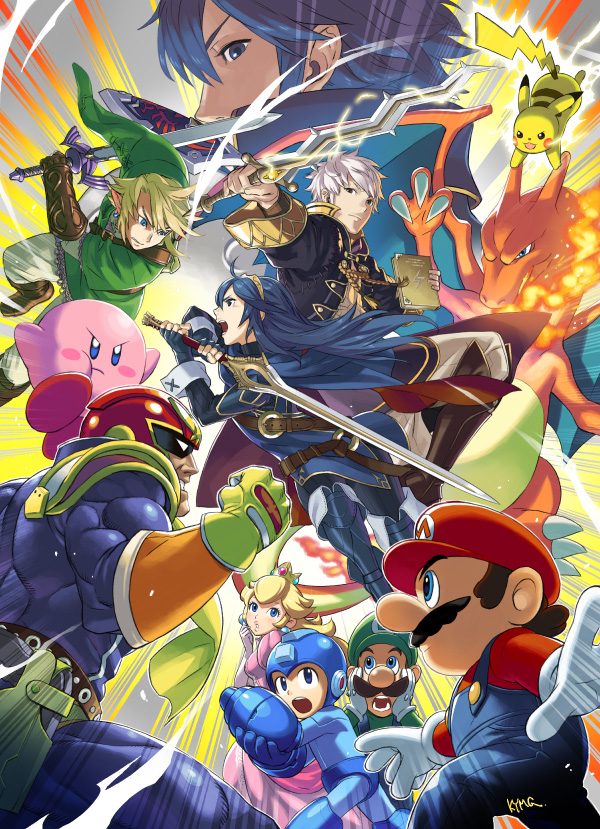 Just how impressive is that artwork from Fire Emblem: Awakening cover artist Yusuke Kozaki! Yesterday we featured an article on the Super Smash Bros. new character reveal trailer that was being released, heavily indicating that Shulk, the main character from Xenoblade Chronicles would be playable. Well sometimes it's good to be wrong as game director Masahiro Sakurai has suprised us all with the reveal that Robin and Lucina from Fire Emblem: Awakening will be playable characters! Not only that, but fan favourite Captain Falcon will also be making his triumphant return.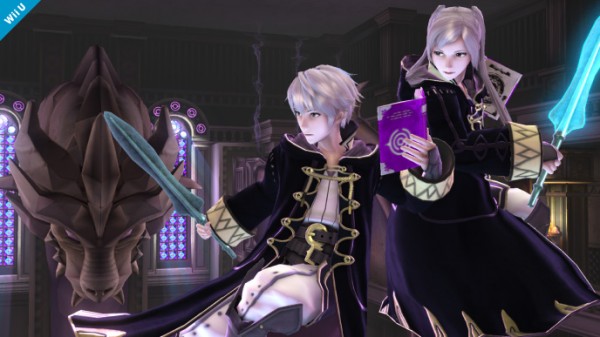 For those who didn't play Fire Emblem: Awakening for the 3DS or aren't up to date with the whole Fire Emblem Universe, Robin was the default name for the main characters Avatar who was customisable and played a heavy role both in the story and gameplay as a normal character who could take the battlefield just like any of his/her comrades. The customisable Avatar could be either a male or female and that is also represented in Super Smash Bros. as you can choose either of the gender versions. They will play in an identical fashion but have different voices and will most likely have some unique alternate outfits, just like how Villager has severeal different looks. In a nice change of pace for the Fire Emblem characters, Robin will use pwoerful magic attacks that appear to have limited uses. So far we have seen fire, lighting, wind and darkness elemental attacks. Once he/she has used up all their tomes, they will have to rely on the Levin Sword to deal damage to their enemies. Chrom, the main character from Fire Emblem: Awakening was unfortunately confirmed to not be a playable character, but will make an appearance in Robin's final smash, holding his opponent in place while Robin rains down on them with magic.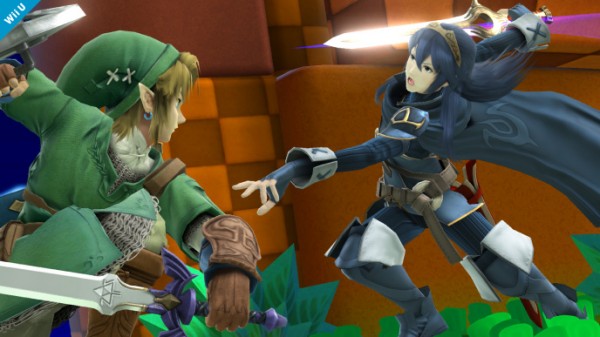 The other new Fire Emblem character joining the fray is Lucina. In Fire Emblem: Awakening she was revealed to be the future daughter of Chrom and also imitated the 'Hero King', the name given in legends to Marth. Judging from the reveal trailer, Lucina will play very similarly to Marth, having a near identical moveset from what we've seen. That being said, characters have appeared in the series before with very similar movests albeit with different properites such as different damage or speed so it is likely that's the treatment Lucina will receive. We are guessing she will have an alternate costume to mimic her masked appearance, with a mask even appearing in one of the screenshots.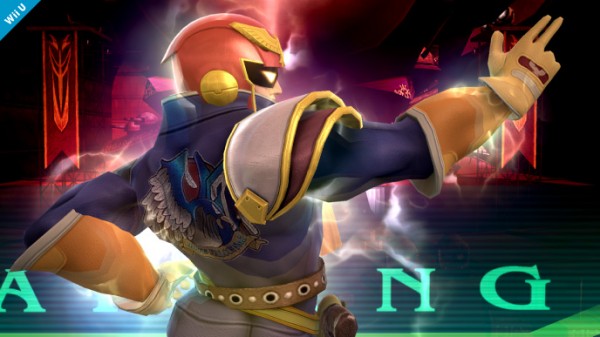 Finally Captain Falcon made a grand return, going toe to toe with Lucina in the reveal trailer. We assume he will play near identically to how he did in Brawl with the trailer showing off some of his classic attacks like the Falcon Punch. His Final Smash attack, where he gets in his F-Zero vehicle the Blue Falcon and rams his opponents off the track is also returning.
So there it is, all the big Smash Bros. news from today. You can watch the awesome reveal trailer below and check out all of our Super Smash Bros. related news to see if you have missed out on anything. Let us know in the comments what you think about these latest character additions!