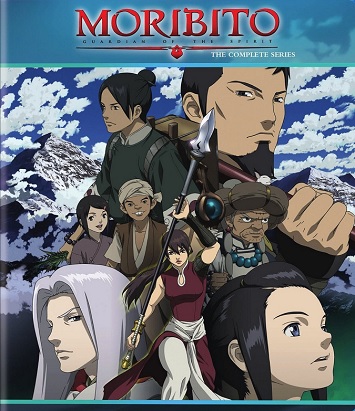 Viz Media has revealed that they are planning on releasing the entirety of the Moribito: Guardian of the Spirit anime series in one collection that will be available for purchase for both Blu-ray and DVD starting on August 26th.
Moribito: Guardian of the Spirit originally aired back in 2007 and was animated by Production I.G. and it was even given a Western release at one point by the now nearly defunct Media Blasters. If the name sounds familiar it is also due to the series spending some time on Toonami back in 2009, though even then the airing of the anime was interrupted often.
As such this is a good chance to pick up the full twenty six episode series in one collection on Blu-ray for $54.97 or on DVD for $44.82. The story of the series is described by Viz as follows:
Young Prince Chagum has been suspected of demonic possession by court advisors who see only one solution: death. But his salvation may lie in the hands of Balsa, the spear-wielding bodyguard from Kanbal, the kingdom across the mountains. Her vow to save eight worthy souls has led her to the imperiled Chagum and into the mystery of the water spirit, a mystical entity that may hold the key to saving millions of lives from drought. Her skill and tenacity are legendary, but can she fend off an entire empire?