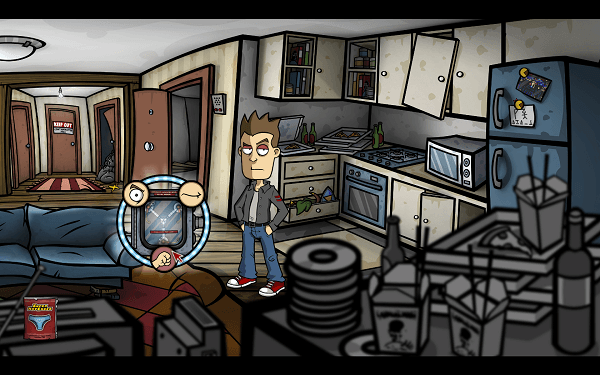 Daedalic Entertainment and Nexus Game's upcoming adventure, Randal's Monday, has just confirmed that Jeff Anderson, the actor from Clerks who played Randal Graves, will voice the lead character in the game.
While the game isn't based on the movie Clerks or its character, the developers from Nexus Game Studios named the main protagonist Randal as a tribute to Jeff Anderson's role in Clerks. Randal's Monday will be a point-and-click adventure that will surely entice any and all geeks, as they uncover lots of different nostalgic items and heroes from their past. The game follows Randal as he tries to get through a tough Monday, one that he created when he sold his best friend's engagement ring, and his best friend took his own life. Now, Randal has to relive every Monday to atone for his sins, until he can find the ring again and sort his life out. If not, the whole universe's survival is at stake.
The game is scheduled for a release for the PC in the fall of 2014. You can check out more information about the game here on their site.