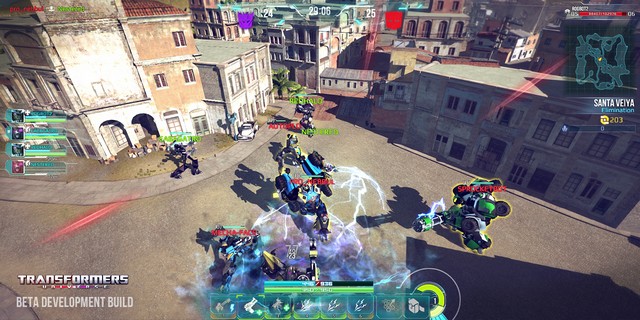 This weekend calls for a massive celebration for Jagex, as Transformers Universe open beta will be ready for all gamers to jump straight into the action. For Independence Day weekend, there will be double XP, a 24-hour live Twitch stream (11am July 5-6) and $75, 000 in prizes to be won!
Mark Gerhard, Jagex CEO & CTO stated, "We're delighted to be opening our game to the public, a game we believe is worthy to be Jagex's second massively multiplayer online game. With almost two million battle victories recorded during the Closed Beta, our players evidently had the most fun – and success – while playing together with their friends in teams. I've been delighted to see teams invent strategies and tactics that we had not even imagined, and can't wait to see what new players come up with."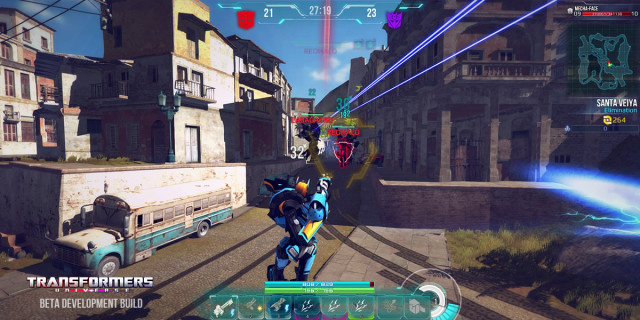 A special thanks goes out to the Beta Community from Mark Gerhard –
"Everyone has been absolutely fantastic throughout the Closed Beta and provided us with great feedback which we continue to implement into the game service through our weekly updates."
Transformers Universe is a free 3rd-person MOBA (Multiplayer Online Battle Arena) game, that enables players to 'transform' each one of these unique transformers warriors to match their playing style, from a range of customisation options, including; weapons, armour and power cores. Be sure to check out the impressive gameplay screenshots in the gallery below.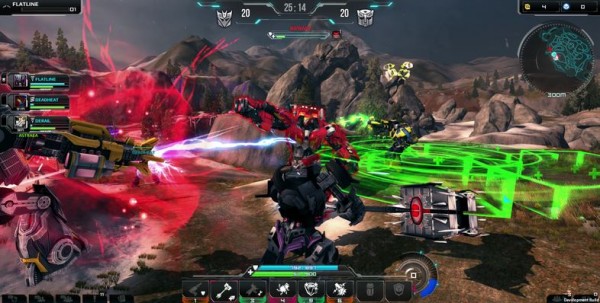 This weekend is the time for players to test their metal by taking control of an ever expanding squad of all-new Transformers warriors in heated battles of skill across multiple maps and game modes. Enlist for Transformers Universe open beta on the official site here.