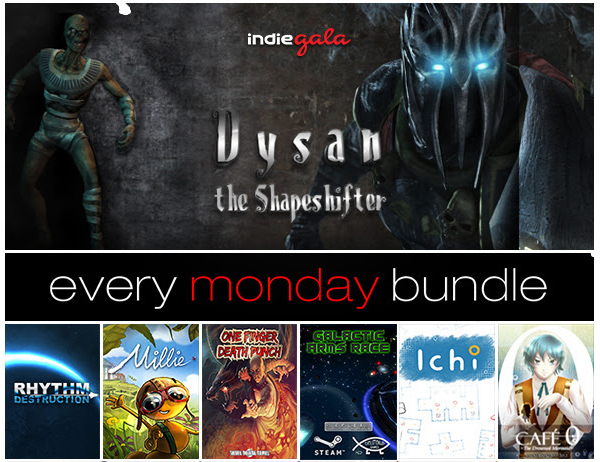 Indie Gala and Capsule Computer's Every Monday Bundle has reached sweet sixteen! To celebrate the momentous occasion, Every Monday Bundle #16 contains seven games. For one price, buyers will get:
One Finger Death Punch – A brawler where every attack matters. Prepare to break years of button mashing habit with this game.
Galactic Arms Race – Evolutionary Game's top down shooter mixes Diablo's loot system with classic space games like Freelancer and Star Control.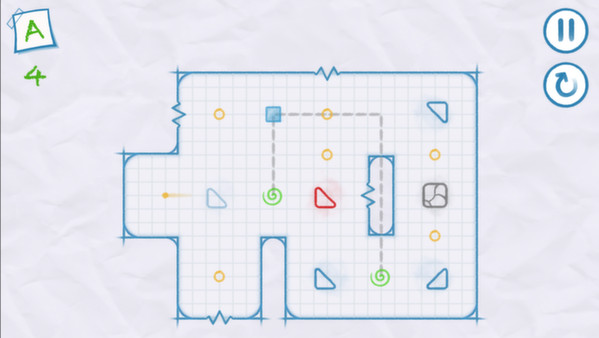 Ichi – A one button puzzle game that will challenge even the most keen puzzle fan.
Rhythm Destruction – Curios Panda Games has mixed shoot 'em ups with the music genre in one rocking bullet hell.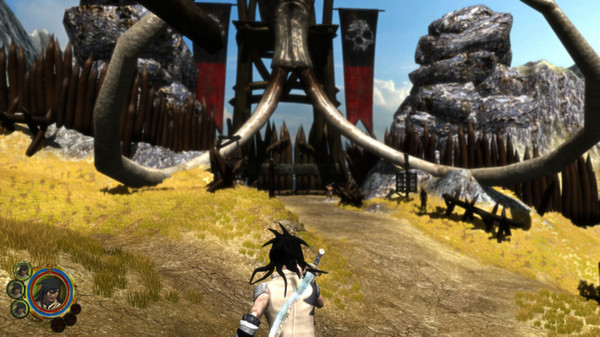 Dysan the Shapeshifter – Also known as Dungeon Gate, players will be able shape shift into any NPC creature they encounter in this open world RPG.
Millie – Even millipedes dream of flying! Help Millie achieve her goal by sending her to the local Aviation School in this challenging puzzler.
Cafe 0 ~The Drowned Mermaid~ – The visual novel genre is huge in Japan and is growing in popularity in the West. Cafe 0 send players on a journey about coming to terms with death. Be sure to vote for the game on Steam Greenlight.
The indie bundle is $1.49 for the first 24 hours of the sale. After, the price will go up, so pick up your copy at Indie Gala before it's too late.